Now talking about various dishes and groceries exotic, it's time to talk about restaurants. And there are all kinds, those that we consider to have delicious food and others that we would visit just because they attract us or their Thematic. Well here we present you a compilation of these places.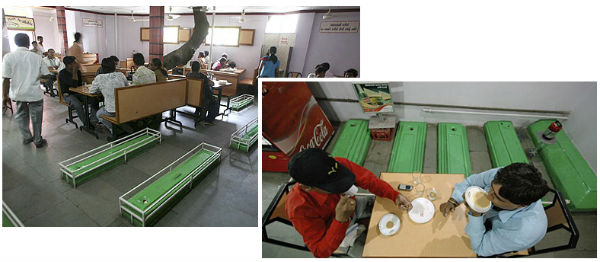 It seems bizarre
eat among the dead,
but in this
restaurant Hindu
a
delicious food and quite affordable price
. Its decoration is due to the fact that before this dining room was built, the land was a Muslim pantheon. So in his honor the owners decided to use
tombstones and graves to decorate the place,
well, something like that. It's been
60 years.
and continues to attract all kinds of clients, including many tourists.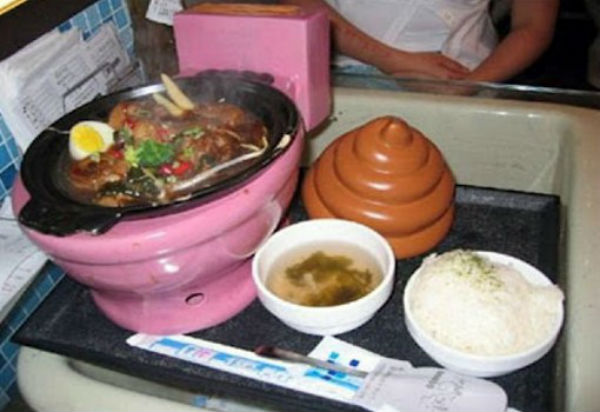 Remember this? More than exotic, irreverent, or at least that's how they rate it on eHow. Located in Taipei, China, it is famous for using toilets like chairs and bathtubs adapted as bullion tables. And what about his peculiar crockery, which is shaped like small sinks, bathtubs, toilets, etc.. Incredibly popular, it serves all kinds of foods like pasta, rice and chicken curry, and to top it off your delicious dessert in small bath cups. What's up? Do you fancy visiting it?
3) Ithaa Underwater Restaurant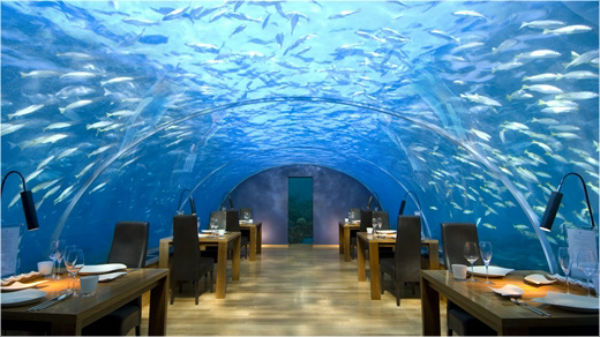 But if yours is Appreciate nature We recommend you visit the Maldives Islands and eat at Ithaa Underwater Restaurant, located at 5 m. under the sea. There you can closely observe the marine flora and fauna of the place. Of course you will have to make your reservations well in advance because It only has tables for 14 people. And attention, they do not accept children.
4) Dinner in the Sky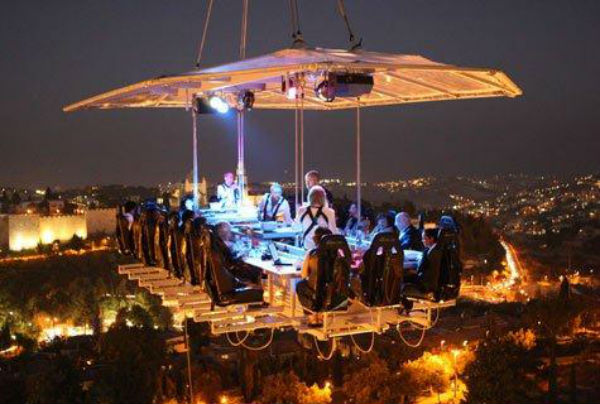 Gourmet dishes accompanied by the best wines and at 50 meters high. Something intrepid and quite expensive but with a complete urban landscape is that with the help of a crane it stands up a glass capsule which has a central table to 22 people. Customers are belted to chairs so they can safely enjoy their food. So who is encouraged?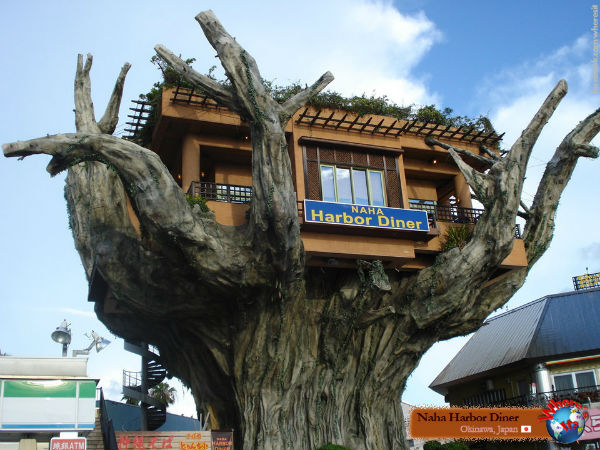 Japan couldn't be left behind, so it opened a
restaurant
, in Okinawa, within a
Treehouse
at 6m. Tall. Of course not just any tree but a concrete one, which looks like a natural trunk. Naha Harbor Diner
accepts all types of clientele
from children to important business people. his
kitchen
is international and its
Prices
are accessible. A
dinner by
person can cost
15 dollars.
6) The Disaster Café in Spain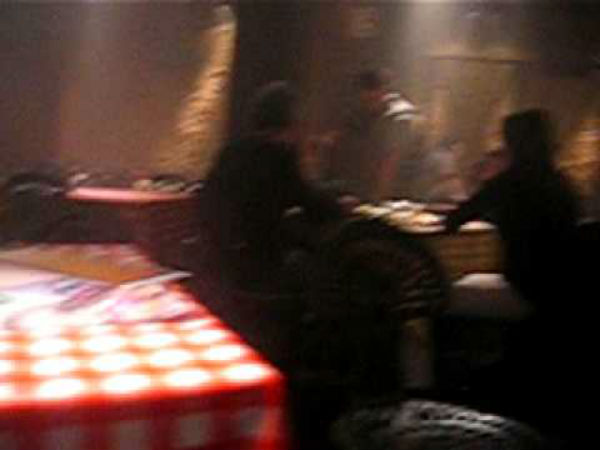 Now that if you are not very hungry and what you are looking for is having fun, you can visit the Disaster Café, located in Geróna, Spain. As its name says the main attraction are disasters that happen inside, earthquake simulations 7.8 degrees intensity on the Mercali scale. The lights start to flash and can hear screams and prayers, the glasses spill, the glasses fall, chairs, tables and other objects move. It actually attracts a lot of people, that's why you have to book with days so that you have to live this experience, although if you want to take a photo it will appear as the image above.
7) Dick's Last Resort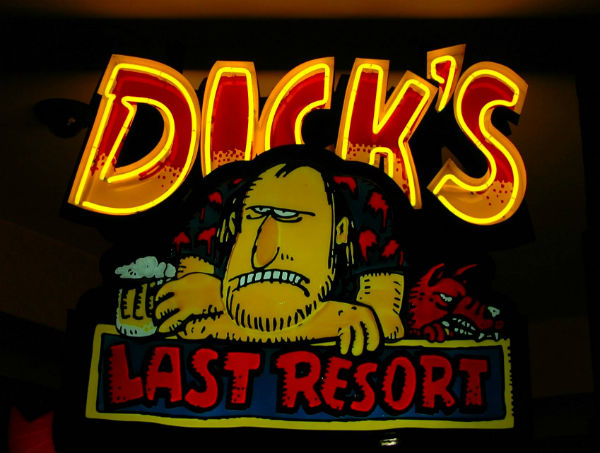 It is not very expensive and you can enjoy the company of
Rude and ugly people who will insult you all evening.
Out of the ordinary, Dick's Last Resort prefers to overlook all the formalities of a good
restaurant
and offer diners the opposite of a nice meal. And the most curious thing is that after a long season of ups and downs it has been successful. Although I don't know if
here it would be better to be the waiter, what do you think?
8) Tang Du Zoology
The Ithaa Underwater Restaurant for
enjoy
of marine nature and the Tang Du Zoology of Taiwan, the
wild life
. It offers international food, in addition to dishes from different regions of China, a
menu insect-based (live and cooked)
Fresh seafood and cuts of meat. All surrounded by wild fauna, wild flora, and small waterfalls and streams that are full of fish. With
Prices accessible
Of course.
9) Dans Le Noir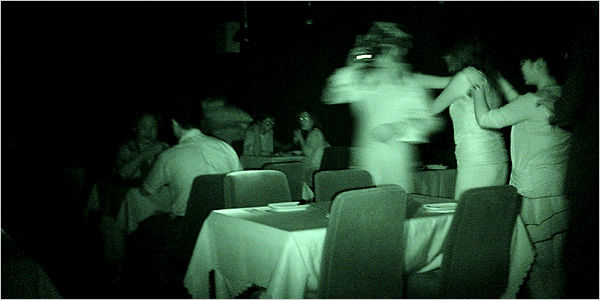 Tipico the power goes out and you run to light some candles to enjoy your delicious dinner, but in Barcelona it is not necessary if you are at Dans Le Noir, with a theme of total darkness. All you need to do is trust them waiters who they'll make sure you try exquisite dishes accompanied by a good wine. And of course little more than $ U.S. dollar 100 to pay for your dinner.
10) The Clinic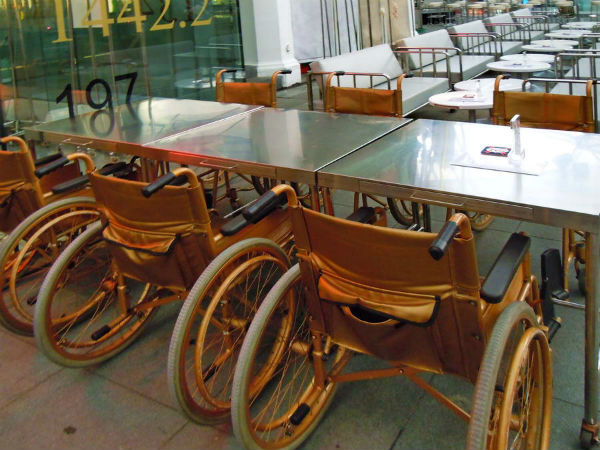 Visit hospitals?
by force and when I am sick. East
restaurant
-bar is located
in Singapore. Comes in the operating room
, sitting in a comfortable wheelchair. In the menu you will find various
kidney shaped saucers
. To taste your
drink
there are the specimens that are linked to a
serum bag
. The
kitchen
it is the same as an operating room and the chef dresses as a surgeon.
Would you go in?
What do you say? Have you already chosen which one you would like to visit?