These will be the 21 most important food trends of 2021, according to chefs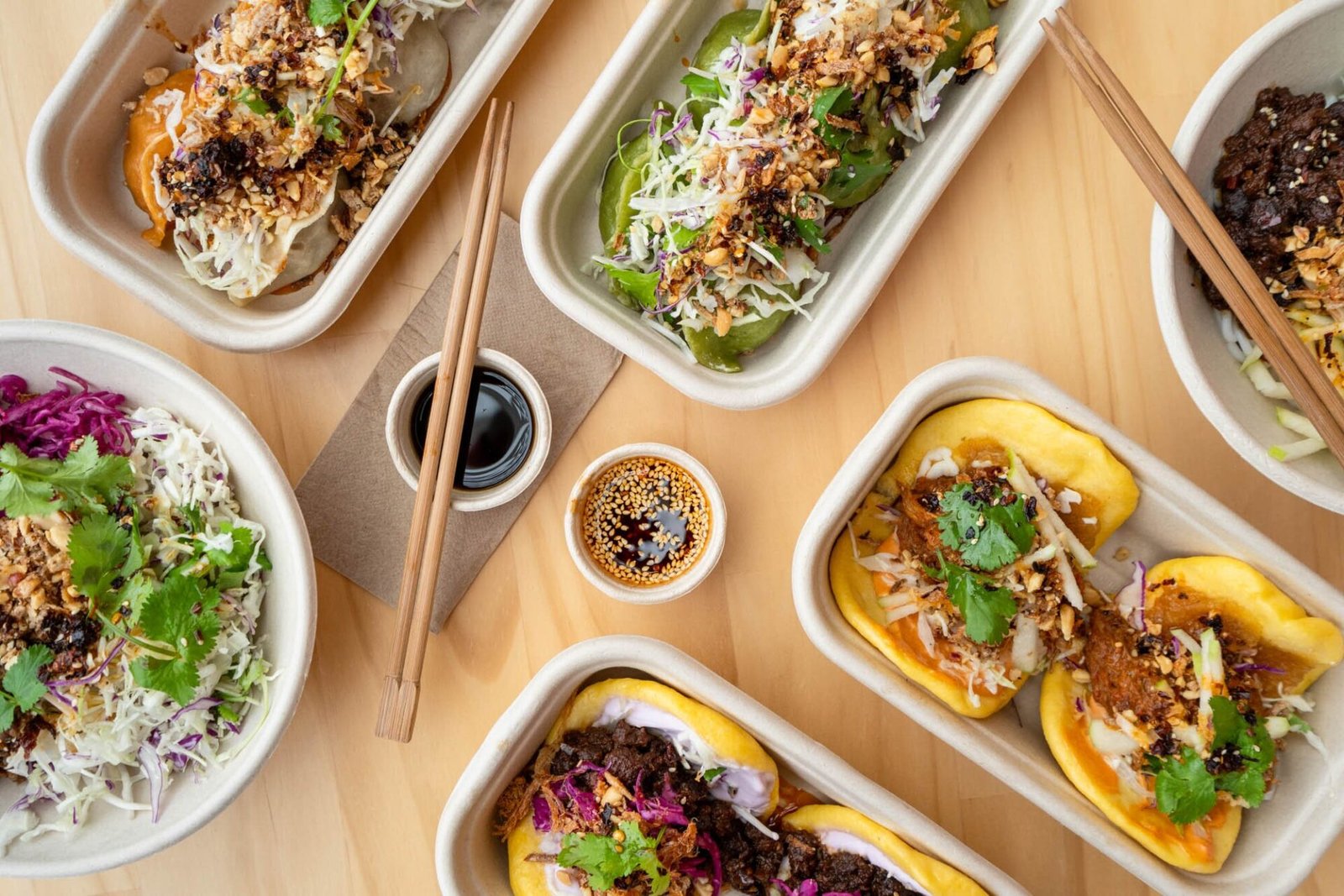 At the end of last year, the magazine Food & Wine spoke with dozens of chefs who predicted trends ranging from family-style dinners to tasting menus with juice pairings without alcohol . Of course, no one could have predicted the way 2020 would unfold. , though San Francisco chef Angela Pinkerton , anticipated that we would eat more bread.
At the close of a year that has brought shock and devastation to an industry we love so much, we revisit the conversation to try to imagine, with a little more humility, what the next year might bring. The chefs then comment on trends in restaurants predicted to find in a post-COVID-19 world.
Dinner for special occasions
"When we make have dinner, which will be memorable. More Unique Types of Dining Room Dining Experiences - Think tasting menus, private dining experiences that go the extra mile with ingredients and access. People will come out to enjoy a truly memorable dining experience where they feel safe and can look forward to an experience unlike any they have had before. " - JoJo Ruiz, Executive Chef of Serea Coastal Cuisine and Lionfish in san diego
"With all the cooking at home during the COVID-19 pandemic, dining out is starting to feel like a super special occasion again; the tasting menus with wine pairings are a fun step in the opposite direction. " - Cassidee Dabney, Executive Chef of The Barn in Blackberry farm in Tennessee
"In response to everything that has happened this year, I think next year will bring two polarized approaches to dining. One that encompasses the need for a kitchen simpler, comforting and nourishing and the other that works as an escape and embraces frivolity, allowing clients to be elegant and indulgent. " - Gemma Kamin-Korn, Chef of Bar Beau in Williamsburg, New York
Deeper dives into black foods
"I think people are becoming more interested in the African diaspora and specifically African American forms of food in the realm of the American culinary market. I think we'll see a more focused conversation around ingredients like sweet potatoes and various veggies or cookies as they relate to blacks and more specifically how they come from our agricultural and more agrarian roots.
Families like family come to mind Conyers In Manning, South Carolina, the cultivation of traditional sweet potatoes or the carter family from Philadelphia who have been growing and selling watermelons at the corner of 84th and Lindbergh in Southwest Philadelphia for 50 years.
Cybille and I served those same melons for the Black Labor Day pop-up we did on September 8th. I also believe that there will be a resurgence under fire of indigenous cuisines in America. Trends will be less 'in' this year and more ingrained as we look back on a year that has cemented many of us and brought to the surface our fundamentals and truths. " - Omar Tate, chef and founder of Honeysuckle Projects in philadelphia
"I believe the current state of the industry leaves the door wide open for more diverse voices and cultures of the African diaspora to flourish. We will see many more people embracing cultures that are not often praised in the mainstream or those that are not overly concerned with 'perfect coating' aesthetics and pretense. Instead, properly focused narratives and stories that celebrate the roots, stories and traditions of these cultures, such as the cuisine of Haiti or that of the Fulani people, will receive the reverence they deserve.
As a result of this, I also believe that there will be an even stronger push for specialty products from these cultures to be packaged and made more available to anyone who wants to experiment. Perhaps a small batch of Haitian Epis could catch your eye on a grocery store shelf, or you can even purchase a specially designed Yaji spice from an online vendor. Either way, we will certainly find more ways to celebrate and support the chefs and artisans who dedicate their talents to generating more awareness and assertive acclaim for these cultures. " - Cybille St. Aude-Tate, chef of Earthseed Provisions y Honeysuckle Projects in philadelphia
Individual tasting menus
"As diners feel more and more comfortable going out, the same old menus are no longer enough. Dining out will truly become a sought after for a unique experience. They want something created just for them, which makes it a real reason to get out of the house and celebrate. " - Mariah Posadni, Pastry Chef of Common House Richmond in Virginia
"Private small group dinners will be hot. The restaurants that can provide safe and intimate spaces for small groups will be sought at a very high price ". - Ravi Kapur, chef and owner of Liholiho Yacht Club y Dear inga in San Francisco
Heritage kitchen
Ethiopian-American or Vietnamese-American: I admire what chefs like Charles Phan, Tom Cunanan, and Andrea Nguyen have done for Filipino and Vietnamese chefs. They have opened a door for us to be better represented this year and for years to come. "- Kevin Tien, chef of Moon rabbit in Washington, DC
Restaurant experiences at home
"This year, we, and many others restaurants Around the world, we had to turn quickly to expand into takeout and home delivery, and I don't think that trend will go away any time soon. In 2021, it will evolve as chefs create exciting new ways to bring the food experience to life. restaurant at home for guests. In our restaurants, Paella became one of the most popular dishes on our take away menu. The paella pan fits perfectly in a pizza box, while keeping the rice warm, so you had this presentation item that you would get in the restaurant ". - Rick Billings, Executive Chef of José Andrés ThinkFoodGroup
"Food style restaurant packaged for the family will definitely continue to be a trend in the coming year. Healthy plant-based vegetarian dishes with seasonal ingredients and global flavor are here to stay for the future. Wonderfully curated meals with soul, flavor and creativity can be picked up at your restaurant favorite and be ready at the table in a split second. - Daniel Boulud, chef of Daniel , in New York City
"The chefs and owners of restaurants they will find a way to deliver engaging experiences safely in clients' homes. Some creative take-out options will emerge, and I expect some risky and more challenging concepts to filter through towards the end of the year. " - Evan Gaudreau, chef and owner of Post house in charleston
"The biggest trend next year will (will continue to be) how to get creative with takeout. I think as much as I can about what I can do to make takeout more appealing to diners, whether it's what we're using for silverware and silverware or what we can do to attract a family for a weeknight dinner or a ' 'special' date night. - JoJo Ruiz
"It's probably no surprise that the biggest trend this year (and probably next year as well) is about to end. Restaurants across the country, including fine dining restaurants that rely heavily on presentation and overall experience, have to rotate to deliver these fantastic meals in guest homes. I don't see this changing as we enter 2021. " - Gavin Fine, owner of Fine Dining Restaurant Group (which will open a new concept in spring 2021 in The Cloudveil ) in Jackson Hole, Wyoming
"In response to guests seeking more privatized experiences, we are transforming our takeout options to include more whimsical and casual dishes that guests can enjoy at their leisure and wherever they choose." - Chris Huerta, Executive Chef of Old Edwards Hospitality Group in Franklin, North Carolina
More virtual cooking classes
"Online virtual cooking classes led by chefs, with accompanying chef food boxes for their recipes, will continue to expand in 2021. Many people will keep this fun way of meeting friends and family and entertaining at home while preparing good food and cook together with a chef ". - Daniel Boulud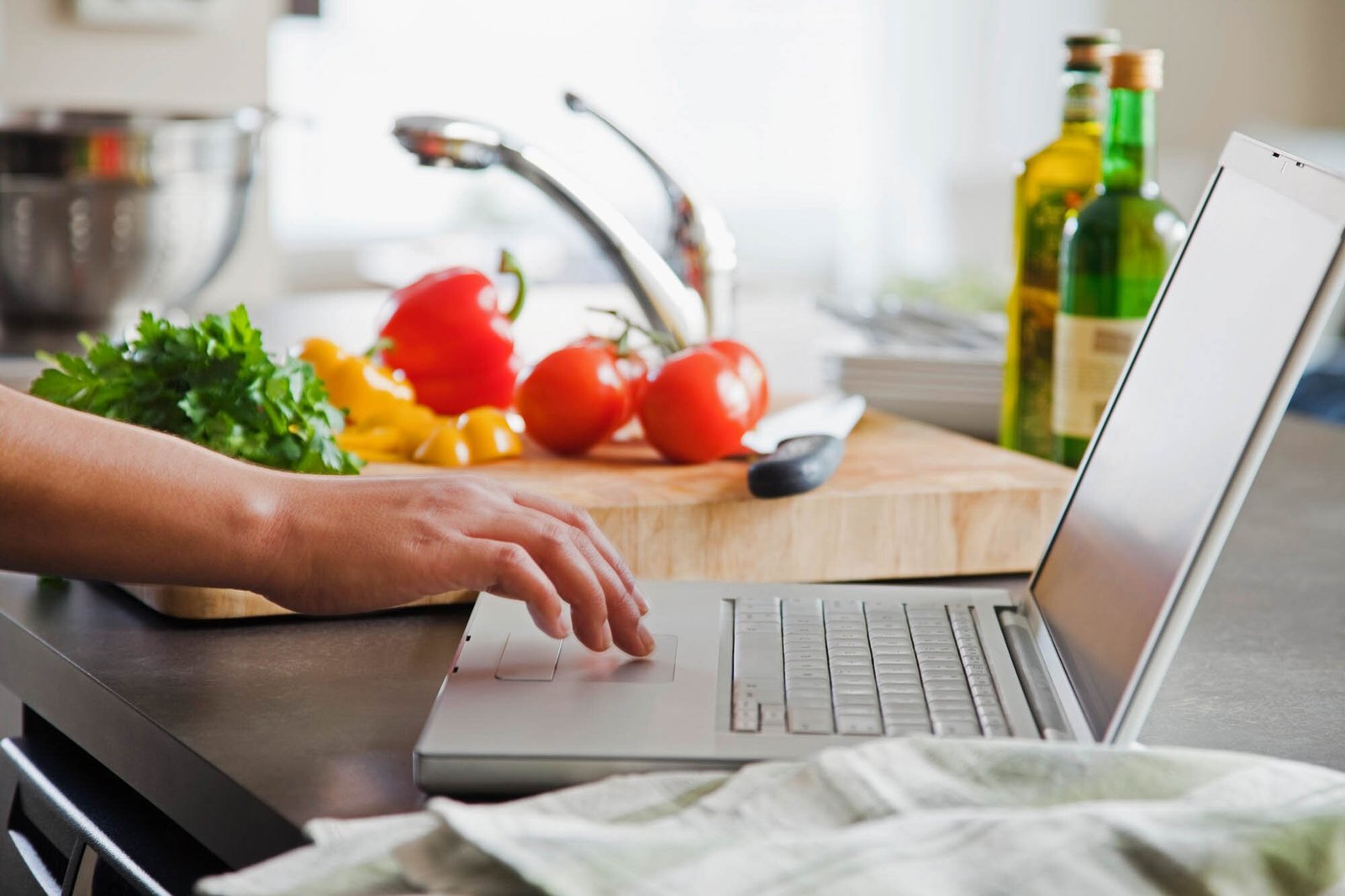 "With everyone crouching down, more and more people turned inward on how to grow their own food resources and also started cooking more. There is a thirst for knowledge again that we saw 10 years ago where cooking classes were really popular. I could see this as a starting point for more classes, as well as for more community and home gardens to emerge. " - Geoff Rhyne, chef and founder of Red Clay Hot Sauce
Seasonings
"With so many more people preparing more meals and washing more dishes than they have done in decades, I think cooking with condiments and sauces will be a huge trend. Whether you make your own chimichurri or sauerkraut or buy bagged crunchy chilies, adding pre-made flavor to simple ingredients means dinner is easier to prepare and is often more exciting to eat. Also, seasonings often have a long shelf life and can be spread over multiple meals. " - Vivian Howard, television personality, cookbook author and chef of Handy & Hot in charleston
tofu
Sure, the demand for tofu as a meat substitute is on the rise, but dishes like Andrea Nguyen's Mapo Tofu Spaghetti or sweet, spicy, crunchy Korean tofu and silky tofu (like the ones we have on the Moon Rabbit menu) will people think of tofu in a whole new light in the New Year. " - Kevin Tien
Comfortable food
"By 2021 the trends will go towards comfort and simplicity. This is due to the pandemic as everyone is seeking a sense of comfort and normalcy. Unfortunately, restaurants are also just trying to survive and now have limited resources and staff, so that will affect what we all do in 2021 as well. " - Michael Schulson, chef and founder of Schulson Collective
"I think people will run for comfort food. Anything that reminds you of how it used to be. Classic pizzas (no pineapple), burgers without a bunch of crazy toppings, real tacos (not fancy wraps), old-fashioned barbecue, mac n cheese, fried steak, fried catfish, biscuits and gravy ... whatever, as long as you know! well, someone else does it and is not in your house! " - Erik Niel, chef of Easy Bistro & Bar y Main Street Meats in Chattanooga
"Given these new ways of 'dining,' I think we'll see a return to comfort-focused meals. These comfort foods will cross all continents as people search for a variety of options. For example, I think birria tacos will have a great year 2021. " - Mary Attea, Executive Chef Musket Room in New York City
"[We will see] a return to comfort foods, even in an elevated way. Daube is an ancient and comforting slow-cooked dish that Louisianans cook in our homes, but now you'll see that kind of cuisine in restaurants. Other dishes such as coq au vin will also take note in the new year ". - Meg Bickford, Chef of the Commander's Palace in new orleans
"I believe that restaurants and home cooks will continue to move towards interesting but comfortable foods. More attention is likely to be paid to the stew and curry. Curry can offer a lot to the diner. It is interesting, exciting y comfortable and accessible ". - Matt Greene, Executive Chef of Common House Richmond in Virginia
Amiability
"2021 is the year of goodness. Without perspective and acts of kindness, we will not advance as an industry. It is no longer appropriate and sufficient to be the "only one in the room." If you can connect someone with a post, a branding opportunity, etc., that could be precisely what helps a business or person survive. " - Paola Velez, pastry chef at La Bodega, Compass Rose and Maydan in Washington, DC
Diversified businesses
"I think there will be a focus on chefs and restaurants looking to generate income through non-traditional models. One tactic I see is great is organizing zoom classes and creating a takeout / branded food kit. It would be similar to Blue Apron, but specific to the chef or the restaurant. More and more of us in the restaurant industry have to be more creative to be profitable, especially with diners unable to eat at restaurants due to state and local COVID regulations. " - Jorge Guzmán, chef / owner of Petite Leon in minneapolis
"As we quickly begin shipping food across the country and zooming regionally and nationally, we are also developing products to sell online (cocktail mixers) or in stores (our own cafe). These businesses are very different to run and require different skill sets than serving you brunch at Commander's Palace. Therefore, it will be necessary to reorganize companies in our industry with a view to talents with different skills. " - Meg Bickford, Chef of the Commander's Palace in new orleans
"Meal kits, virtual dinner and theater, and takeout tasting menus are ways to reach a wider audience than your restaurant can fit." - Maria Attea
More fermentation, preservation and canning
"Fermentation is getting really big again, as is canning and preserving. We saw a huge increase in this technique during COVID shutdowns, and it allowed us chefs to continue to support our farms. We were able to buy ingredients that farmers had on hand although we were unable to use them in the kitchen due to food restrictions. So we canned, preserved, pickled and fermented as much as we could. I think many of us fell in love again with this way of preparing food. " - Jorge Guzman
"Preserve and can all those herbs and vegetables that you grew in your 'quarantine garden.' Also exchanges of seeds and seedlings with friends and family ". - Cassidee Dabney
"Last year, there were millions of people who felt really comfortable in kitchens in a way that they hadn't before. So I think people are going to get a little braver by assuming projects long-term like fermentation. Fermented vegetables of all kinds, not only turning cucumbers into pickles, it can elevate all kinds of dishes or be a really interesting snack on its own. " - Robert Irvine, chef and host of Food Network's Restaurant: Impossible
Political incidence
"In 2021, independent chefs and restaurant operators will settle into a longer-term form of political advocacy that is not only reactive to the pandemic. More than ever, 2020 presented opportunities to shape conversations on topics such as economic and fiscal policies, public health and food insecurity. That has been one of the double-edged swords of the pandemic: While our businesses were being destroyed during the shelter-in-place, many of us had a chance to take a breath and notice our lack of representation for the first time. And then you try to start fixing it. " - Tyler Akin, Chef-Partner at The horseman in Wilmington, Delaware, and chef-owner of Stock in philadelphia
Restaurant Industry Review
"We believe that the future of the restaurant business is an overthrow of our past. Restaurants are unstable and unsustainable. This truth has been held for years and reached its current zenith in 2020. What has emerged from the trauma and confusion of our collective tensions has been restaurants turning toward models that are more hybrid, take-out, and curated edibles. This change is possibly permanent. Think of concepts like Chef Jonny Rhoades' Broham Grocery in Houston or Chef Mashama Bailey's Gray Market in Savannah. These models are an evolution that are at the forefront of what is possible.
We are taking a very similar approach with our new concept to be called Honeysuckle Projects in West Philly. We have seen a new focus on the community and the fight against access to food. There has been a new centering; food is human. The politics and social hierarchy that have clouded that purpose are being crushed in favor of an awakening to universal fulfillment. That food and its service are an integral part of our being and not a luxury. While fancy dishes and food beautification is not going anywhere, nor should it, we found that the food fuss is stripping away, becoming accessible and egalitarian again. " - Omar Tate and Cybille St. Aude-Tate
"I believe there will be an emphasis on practices to support the health and vitality of the restaurant industry, including an examination of general pricing and tip structures. I look forward to having ongoing conversations with consumers about how they can help promote sustainability in the industry. We will see an even greater reliance on local sourcing and investment in the local economy. Chef collaboration and conversations to promote a greater understanding of culture and cuisine. And in the latter part of 2021, I hope that we will once again bring joy to gastronomic experiences. " - Amy Brandwein, chef and owner of Centrolin y Piccolina in Washington, DC
"If we learned anything from 2020, it is that our entire system, from top to bottom, is simply broken. The pandemic exposed many fissures in our industry and our society, and we cannot continue to operate as we did before. In 2021, I think we will see, or really hope to see, restaurants that support their communities in a big way. Community outreach and charitable initiatives will be integrated into the business model of restaurants ranging from their neighborhood location to the great food destinations. " - Daniel Humm, chef of Eleven Madison Park in New York City
"Well, none of us could have predicted 2020, so I'm reluctant to predict anything for 2021. That said, one can expect one of the gifts of this tumultuous year to be a more equitable 2021 and beyond. That 2021 will bring a place for everyone at the table. 2020 exposed so many vulnerabilities in restaurants, but we also came together like never before. " - Katy Kindred, Chef of Kindred in Davidson, North Carolina
Destination restaurants
"Given the current circumstances of things, it seems that more and more people will seek refuge from the city and seek destinations to dine in more remote areas where they can have a high-end experience. quality with a little more room for them. Between the need for open spaces and restrictions on international travel, I think domestic destinations and destinations by car will be much more popular in 2021. " - Eric Leveillee, Executive Chef of The DeBruce in Livingston Manor, New York
Mushrooms
"As planet-based and flexitarian diets become more popular and people seek food that is equally good for the environment and for themselves, there is no question that consumers will turn to products made with the best sustainable ingredients. , like mushrooms. For our flagship Eat the Change, we created a mushroom jerky : Walnut wood smoked portobellos and criminis to soak up all those traditional smoky flavors you'd get in a beef jerky, then infuse habaneros and mustard seeds. incredible canvas to acquire other flavors ". - Spike Mendelsohn, Co-Founder and Chef of Eat the change
Alternative sugars
"While sugar alcohols have long dominated the alternative sugar market, new alternative sugars in granulated and liquid form are starting to make a big debut. One of my favorites is maple sugar. It's a great alternative to regular sugar with a low glycemic index so it's great for diabetics and doesn't taste too much like maple, but still offers a full body of flavor. It's my favorite alternative sugar, especially in our Keto brownies. Another excellent one is coconut sugar, which you can now also find as coconut brown sugar ". - Chef Simone, founder of Art Delectables in Los Angeles
Hygiene precautions
"Even after everyone is vaccinated, I don't see restaurants overbooking and cramming as many guests as possible just to make a quick buck for a few years at least. Sanitation, spacing, and a general concern for guest comfort levels will continue to be a high priority, not only in practice but also in display; I think it will also spill over into new restaurant concepts and constructions. Food and beverage prices will need to be scrutinized with more scrutiny because the old thinking of how many seats we can put in here to increase the bottom line may no longer be so straightforward. " - Malcolm McMillian, Chef de Cuisine of Benne on Eagle in Asheville
"There is no doubt that 2021 will be the year for comfortable alfresco dining. By adding single-use blankets to chairs, updating heating systems, and adding beautiful fire pits and inviting ceiling lighting, restaurants like The Wine Garden and Madison's can stay open longer in the winter and open earlier. in the spring ". - Chris Huerta, Executive Chef of Old Edwards Hospitality Group in Franklin, North Carolina
"I think the most important thing I envision is the permanent switch to single-serving items and a greater sense of environmental impact, partly caused by the impact of COVID. The shared bottles will zoom out and you will see more and more individual servings that will then result in a more focused effort on waste / sustainability (think straws). - Geoff Rhyne, chef and founder of Red Clay Hot Sauce
Even more local
"Local support is more important than ever. At Commander's we are always doing it, supporting our quail boy and working with our friends to grow amazing herbs and vegetables nearby, but continuing to do so will become even more important as we move into 2021. " - Meg Bickford
"Communities will go the extra mile to support local businesses and give money back to their communities." - Ravi Kapur
Fast service and delivery only
"The quick service restaurant space will continue to grow due to COVID-19, with the inability of people to experience good food… and the desire to support small businesses. With restaurants finding more ways to stay alive, we'll see fine dining, ghost kitchens, QSR, and home delivery merge into one very happy place. I'm here for that! " - Khoran Horn, chef and founder of Stripp'd and next Guard House Cafe in philadelphia
"The ghost kitchen, home delivery and food delivery sectors will continue to grow with the desire for restaurant experiences at home, and it is hoped that travel and dining will pick up quickly when COVID is contained with people ready to enjoy socializing with friends and family ". - Truman Jones, Executive Chef of Tides Inn in Irvington, Virginia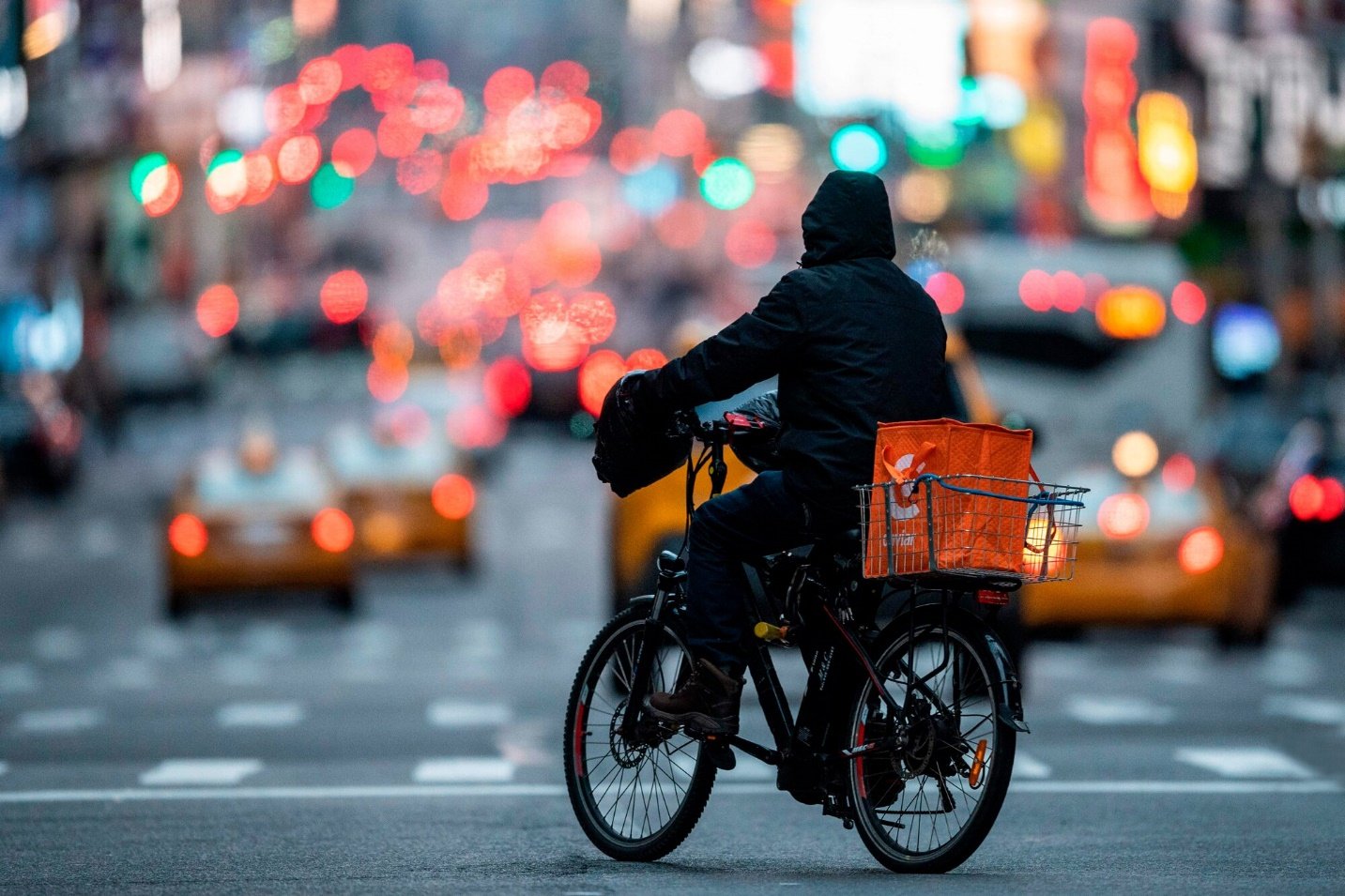 "I think we will continue to see the creation of new delivery-only brands. We started talking about the future of C3 delivery technology and development almost two years ago, and when we launched it in February of this year, it coincided with the pandemic. With these delivery-only brands, we will continue to see comfort foods like burgers and fried chicken because demand is high and those foods travel well, but they will also bring innovative and experimental foods that are less familiar. It might take the form of experimental cross-cultural combinations that we haven't seen before, but that works because you don't have to execute them in a restaurant. " - Martin Heierling, Culinary Director of sbe y C3
Hope
"My trend prediction for next year is more of a hope. I think the trend will be to dine in restaurants, at tables, with waiters and with people around you! " - Erik Niel
"We, as an industry, have always been prepared for a challenge, and we have a very big one ahead of us. The 2020 wounds are not likely to heal in 2021, and the scars will last much longer than anticipated. But we, as an industry, have always been resilient. We thrive on the rush of busy service and take pride in the fact that when all else fails, we can put our heads down and get the job done. That's what we've always done, that's what we're good at. " - Emily McDaniel and Rob McDaniel
"All we know is that we don't know what to expect. It will be tragic and exciting… I know it has been difficult and the devastation for small businesses is too great to measure at this point. However, as we have seen throughout history, possibly the greatest innovations and evolution will occur after tragic and traumatic events. " - Ravi Kapur