Strategies to increase restaurant sales
Maintain your sales restaurant amid fierce competition and rapidly changing trends It can be a challenge. A key to success is finding the balance between acquiring new customers and retaining existing customers. With any new goal, you can better tackle it by creating a plan and breaking it down into actionable steps. To help you meet your restaurant sales target, we've identified six ideas for improving your restaurants you can try:
1. Diversify your services
Food delivery and takeaway services have steadily increased in popularity and are essential to maintaining your sales in today's climate. The restrictions on restaurants Due to the coronavirus pandemic, dinner services are being limited in many states. By diversifying your services to include takeout, delivery, and sidewalk pickup, you can help increase your sales and overcome this crisis. If you haven't made plans to offer these services yet, here are some tips:
1. Create a takeaway and delivery menu. Create a separate take-away and deliver menu only and make it a simplified version of your dinner menu. Choose items that are easy to prepare and that travel well. Avoid delicate items that could crumble or melt during transit.
2. Provide curb pickup. For faster takeaway service, you can provide a curb pickup to your customers. If you have a parking lot, reserve a couple of spaces near your entrance. Train your staff on proper procedures for handling sidewalk orders and accepting payments.
3. Implement delivery services. If you've been thinking about set up delivery services for your restaurantNow is the perfect time. You don't even need your own delivery fleet thanks to the availability of reliable third-party delivery services like Grubhub and Postmates. When your clients can't come to you, you can adapt by bringing your services home.
4. Optimize your drive-thru window.If you already have a shortcut window, keep the area stocked with the items you need to serve customers quickly. Napkins, plastic cutlery, and condiments should be kept in plain view so you never forget them. Test your speakers to make sure they work at the proper level and that customers can hear you clearly. You can also work with your driving team to set expectations on how long orders must take to complete.
5. Institute online orders. Update your restaurant's website to provide online ordering takeaway, delivery and drive-thru service. Many customers find it easier to order online rather than over the phone, as they can instantly order anytime they choose. You can speed up the entire process by also accepting online payment.
2. Improve your mobile presence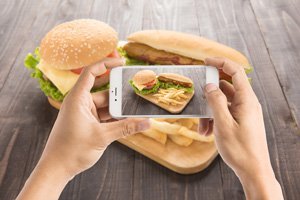 It is no secret that more and more people access the web mainly on their mobile devices. No matter how much time you spend on your company's website, if it's not optimized for phones and tablets, most of your customers will go straight from the page. Make sure your website looks good and works properly on tablets, phones, and desktops. Try these tips to increase your mobile presence:
1. Include your company in Google My Business. If you don't have a website for your restaurant, the easiest thing you can do to help customers find your business is to create a Google My Business (GMB) list with your address, business hours, phone number, and pictures of your company. Location. GMB listings also allow customers to review their restaurant and post photos of their food dishes online.
2. Create social network accounts. Similarly, try setting up social media accounts for your business and maintain an active online presence. If you don't have time to monitor the messages that come through your social media, put one of your managers in charge of answering the queries.
3. Make announcements through social networks. Another great thing about having a business account for social media is that you can make announcements for any event you can organize. You can use it to alert customers if your business closes unexpectedly due to a power outage or other unforeseen reason. Of course, it is also a perfect way to connect with your community and humanize your brand. In general, you can use social media as a tool to accomplish many of the customer retention strategies mentioned above.
3. Attract new customers to your restaurant
You probably know the importance of first impressions. A repeat customer is more likely to forgive an inferior experience than a new customer. But, even more common than a bad restaurant experience is forgettable. Going the extra mile to give your guests a great first experience goes a long way toward making them loyal customers. Take steps to stay in touch and create a personal connection with them.
Three ways to attract new customers to your restaurant
You know that reaching new customers is important, but now the question is how to reach them. Here are some common techniques you can use:
1. Participate in the week of restaurants from your city.The week of restaurants started in New York as a way to celebrate restaurants of the area. While each city has its own vision of this tradition, the basic idea is that the city chooses one week a year to display its restaurants, and local restaurant owners can choose whether they want to participate. Participating restaurants promote discounted specials that are valid throughout the week. This is a great way to reach new customers because offering discounts encourages people to try their food.
2. Use marketing techniques to attract new customers.Of course, there are plenty of traditional marketing tactics you can turn to, but ad placements can cost a lot of money. However, having a strong presence on social networks does not cost more than your time. If you want to spend some money on paid advertising on social media, it can be an affordable alternative to buying newspaper ads. You can even encourage customers to write comments of your dining experience with you, which will add to your restaurant's marketing efforts.
Find more techniques to reach new customers in our article on 34 restaurant tools and applications
3. Develop a client program for the first time. This generally implies give away coupons they encourage customers to come back. Alternatively, you can give your new customers a free appetizer, dessert, or drink with the purchase of a main course. This is a great way to show your customers how much you appreciate your business, and it can help set your business apart from the competition.
4. Use customer retention strategies to increase customer loyalty
In many cases, you can think of your loyal customers as free advertising. Word of mouth is one of the best ways that any business will gain traction. People generally don't trust paid ads, but they do trust their friends' recommendation of a favorite place to eat. This means that your loyal customers are invaluable to the success of your business, and should be treated as such.
Three ways to retain customers
There are a few techniques that many successful restaurants use to keep their best customers coming back again and again:
1. Develop a customer loyalty program. There are many ways to set up your loyalty program, but one of the most common is to create a membership card that tracks every time a customer visits your restaurant, so they can work to win a free item of their choice. Offering free drinks and desserts is often a good option because they are less expensive than a main course, but they will still make your guests feel appreciated. You can set up a card that tracks points on your POS system or a punched card that gets a new hole every time the customer visits.
2. Get involved in the local community. Hosting a charity event for a cause that interests you is a great way to give back to the community and clients will notice the extra effort. For example, choose a day when you donate 10% of your earnings to a charity. You can announce the event in advance so that customers know how to dine at your restaurant that day if they want to contribute to the cause. Hosting cooking classes, beer tastings, or anything that educates customers about your product is another great way to help the local community feel involved in your brand.
3. Organize events. Something as simple as offering a space for community events, such as company parties, can go a long way in building a relationship with the community. Hosting weekly trivia encourages patrons to come to your bar on a weekday night. Booking live music is another great way to get customers to visit your business more regularly. In general, organizing games or music helps people feel relaxed in their establishment and encourages them to stay longer and buy more from their menu.
5. Train your servers in Upselling techniques
An expert server will be able to increase the sales of your restaurant with a simple conversation. The effective sale in the end leaves the customer in control of his decision and does not make him feel pressured to buy more. Rather, it will plant the seed that tempts you to order more than you originally intended. When it comes to teaching these techniques to your staff, there are three main tips to keep in mind: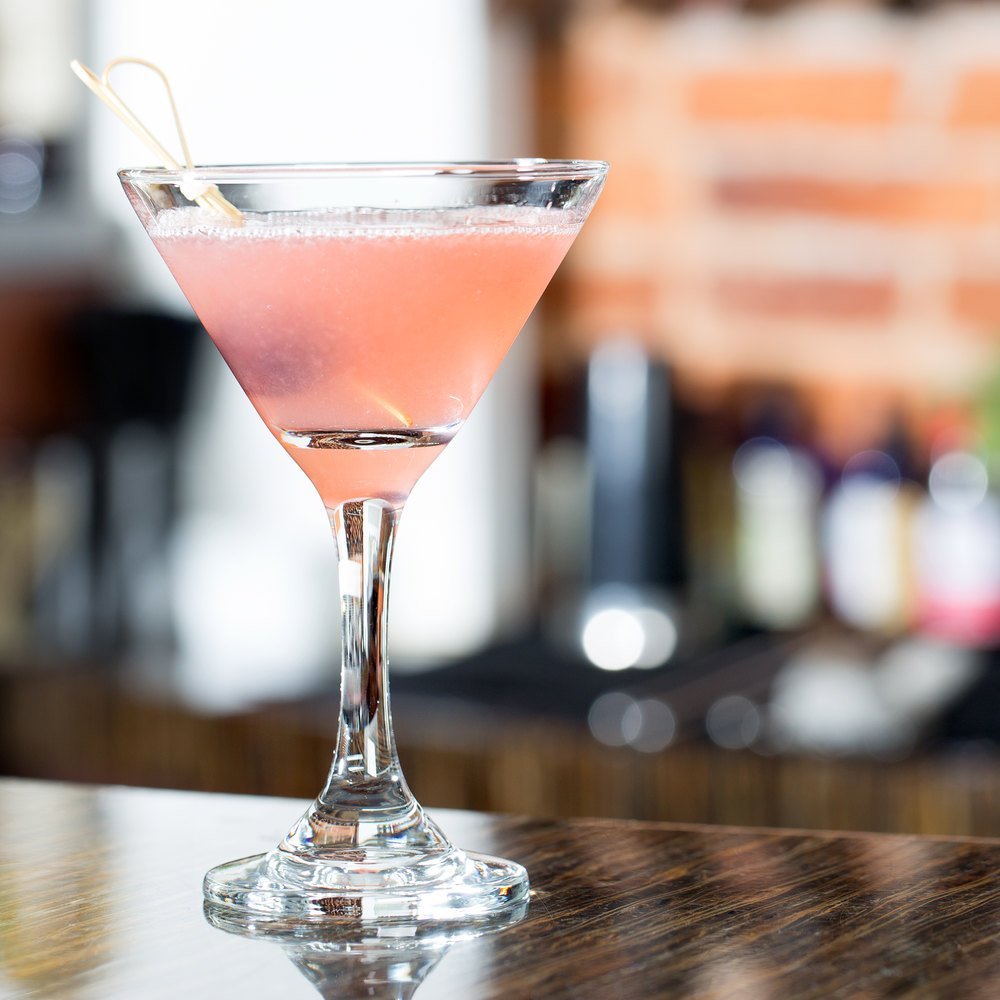 1. Describe a menu item. The first opportunity to increase sales comes shortly after the guests are seated. Before drink orders are taken, encourage your servers to describe your favorite specialty drinks on the menu. Pointing out creative cocktails can attract a customer enough to try one, even if they had originally thought of having only water.
2. Suppose your guests will want a main course. You can use the same technique that you used with drinks. Servers can simply start describing menu items as a way to help customers think about trying one of those options. Another popular opportunity for additional selling is asking customers if they want to include an extra side with their food. But if you charge extra for that side, be sure to mention it, so your guests don't get confused when they get the bill.
3. Suggest more things to try. When everyone has finished their main course, suggest that they try an after-dinner dessert or drink. Again, naming a few dessert options may tempt your customers to try one.
There are even more opportunities to increase sales if your server is talking to a customer for the first time because they will be eager to learn about your menu items. They are also more likely to be interested in trying the server's suggestions than a client who has dined at your establishment many times.
6. Maximize the turnover rate of your table
The more food you sell, the more money you will earn, and the obvious way to sell more food is to serve more people. This is where table rotation comes into play. While it can't control How long it takes guests to eat, there are some tricks that can increase the efficiency of your service. Here are a few things to try:
1. Have an organized seating system. Things like hostess stands and reservations are fairly common seating systems that restaurants use to find out how many guests to expect and to manage the flow of guests coming through the door.
2. Keep your service personnel on time. Make sure your restaurant has enough employees to cover all the guests in your dining room, and train your staff to take drink orders in a timely manner and take out the check immediately at the end of the meal.
3. Use technology to your advantage. Some restaurants will use mobile point of sale systems to eliminate the need for servers to come and go to the cash register to process credit cards.
4. Update your dining room.Some dining rooms are simply set up in such a way that people want to stay. There are a few tricks your company can use when organizing your furniture that can encourage customers to move on. Also, organizing small parties at smaller tables can help ensure you have plenty of room when the bigger parties arrive.
5. Make your menu more compact. Limiting the number of items on your menu simplifies everything from the amount of time customers spend deciding on their food to the amount of time their chef will take to prepare each dish.
If slow change is a problem in your restaurant, try a few different techniques to see if there's a way to improve the pace of your dining room.
An important part of the management of any successful business is evaluating and reevaluating the way things work. Restaurant owners are constantly thinking of ways to improve their processes, and increase efficiency.
When it comes to finding ways to increase sales at your restaurant, there are many factors to consider. The good news is that many of the basic principles remain the same across all types of food establishments, so if you follow the basic checklist to attract new customers while you think of ways to retain customers and complete those basic steps With practical business techniques and restaurant marketing, you will be on the road to success in no time.