(CNN) - Meals on flights are definitely one of the most maligned aspects of air travel.
Despite the fact that some airlines are acquiring world-class chefs to create their menuYes, few passengers are likely to get excited about eating 30.000 feet above the Atlantic.
But what if you could make the plane your destination and not just the means to get there? All while keeping our feet firmly on the ground?
A selection of disused planes around the world have become restaurants, which makes it a fun and quirky dining experience.
Here are eight of the best restaurants turned into planes:
The Plane, Manuel Antonio, Costa Rica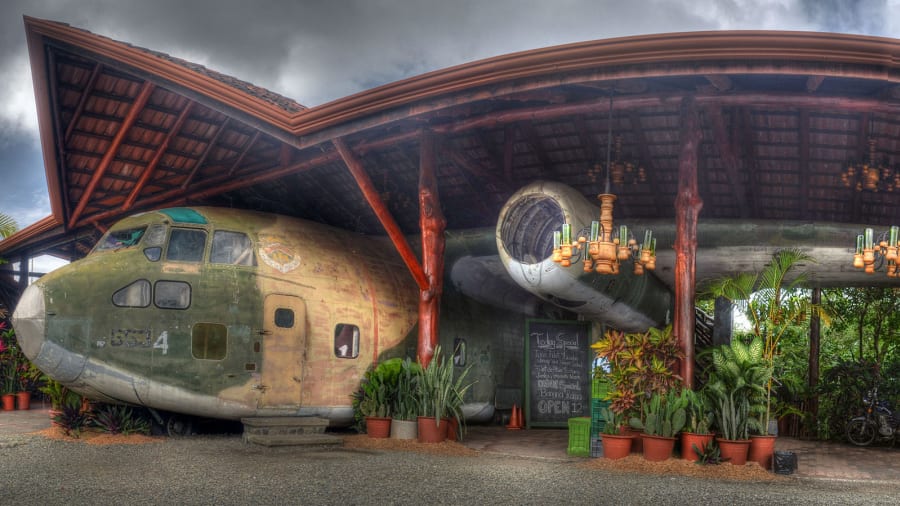 El restaurant and bar El Avión serves dinner and a history lesson inside a converted Fairchild C-123 restaurant in the middle of a Costa Rican jungle.
Originally they were the halves of a pair of American cargo planes embroiled in the arms trafficking scandal. One of them was shot to death in Nicaragua in 1986.
Subsequently, the aircraft was put aside and was practically forgotten until 2000, when it was purchased, renovated and transported to its current location on a cliff in Costa Rica.
And when your concept and your backstory are as unique as this one restaurant, you don't have to be too creative when putting the name.
La Tante DC10, Accra, Ghana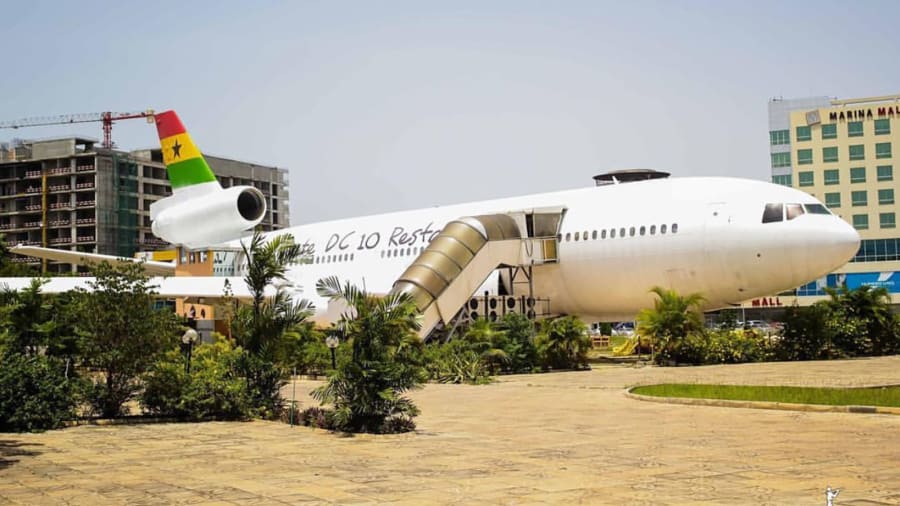 It was an operating aircraft from Ghana Airways, but now this McDonnell Douglas DC-10 serves Ghanaian dishes daily from a prime location, right next to the airport.
What used to be first class is now the waiting area, while the economy class has become the main place for a drink or dinner.
Rest assured that while the middle seats are still available, the legroom under the table has been greatly improved.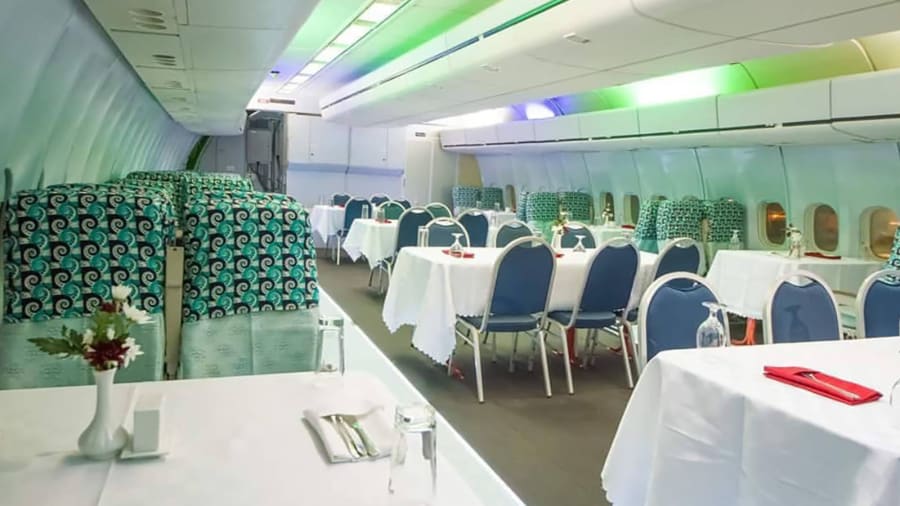 While the food served may not put La Tante DC10 online for a Michelin star in the future, this is the place to be for those interested in an experience of restaurant of airplaine.
Hawaii Adda, Ludhiana, India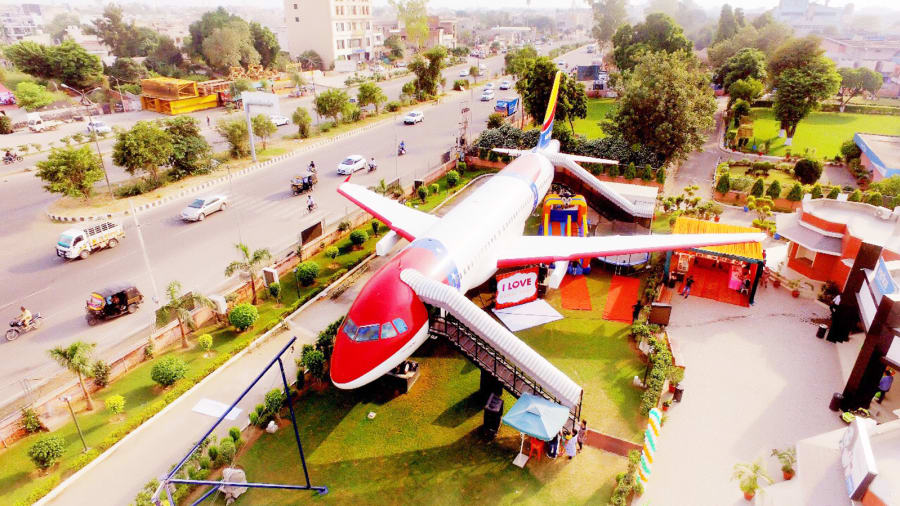 While most aircraft adhere to original interiors, the Hawaii Adda has become a total luxury.
This Airbus 320, retired from the Air India fleet, now has a fuselage lined with swanky cabins, while vegetarian dishes dominate the menu.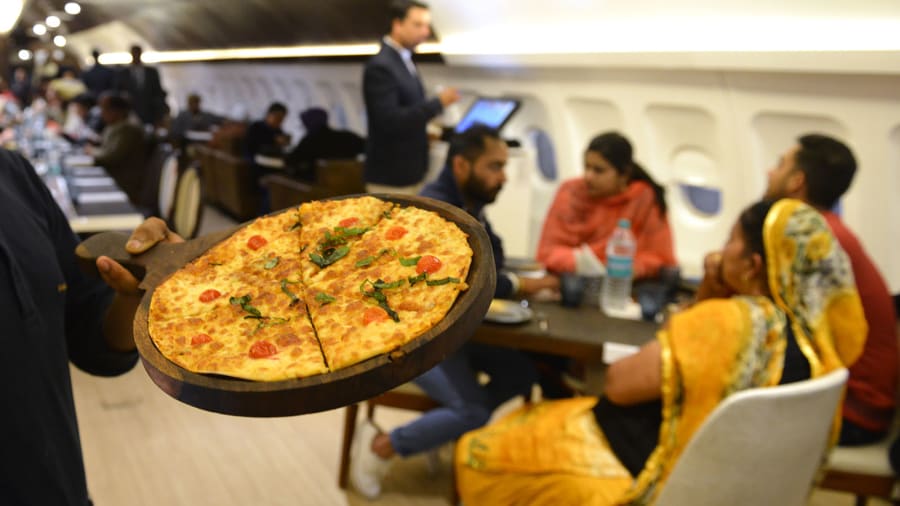 Inspired by the Maharaja Express, India's most luxurious train, Hawaii Adda is a valuable rival to the rail experience and was the first of its kind in the South Asian country.
Steaks on a Plane, Bolton, UK
Imagine an average British meal reinvented inside an airplane, and you probably imagine something akin to the ingenious chefs at Steaks on a Plane.
Made up of the wingless front end of a discarded Boeing 737, Steaks on a Plane isn't glamorous in either location or execution, yet there's still something charming about its food served on Styrofoam plates.
It can even be ordered from a hatch in the fuselage.
If you decide to eat, be sure to take a photo of yourself in the cockpit.
The father and son duo behind this restaurant He witnessed the first airplane restaurant to take off in India, Hawaii Adda, and wanted to take action.
Opened in late 2017, this establishment relies heavily on the entire concept of novelty.
Potential diners must pick up a boarding pass before heading to their table, while the pilothouse houses what owners claim is India's only 3D flight simulation game.
However, once you move into the cabin, the renovated interior of this vintage Air India Airbus Airbus A320 looks definitely more appealing than a normal economy class experience.
The Airplane Restaurant, Colorado Springs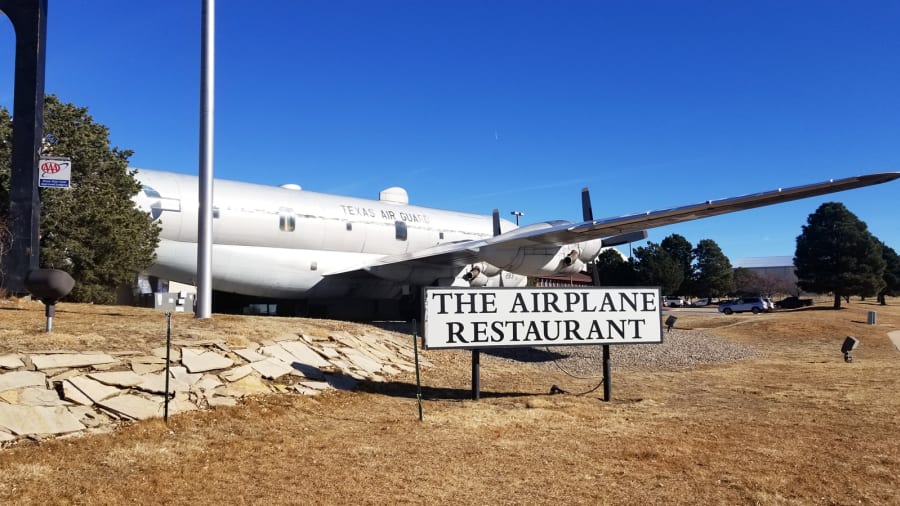 Inside the fuselage adorned by the US Air Force. USA Of this heavy 97 Boeing KC-1953 oil tanker, 42 lucky diners can now get a glimpse of aviation history while eating seafood or a sandwich.
The owners opened the Airplane Restaurant in 2002, making it an EE pioneer. USA when it comes to dining on board a plane on the ground.
You'll need to book in advance to guarantee a spot on the plane itself, but guests can also eat in the section called "terminal."
While that area is not a real plane, it still has an air to the aviation world.
McDonald's, Taupō, New Zealand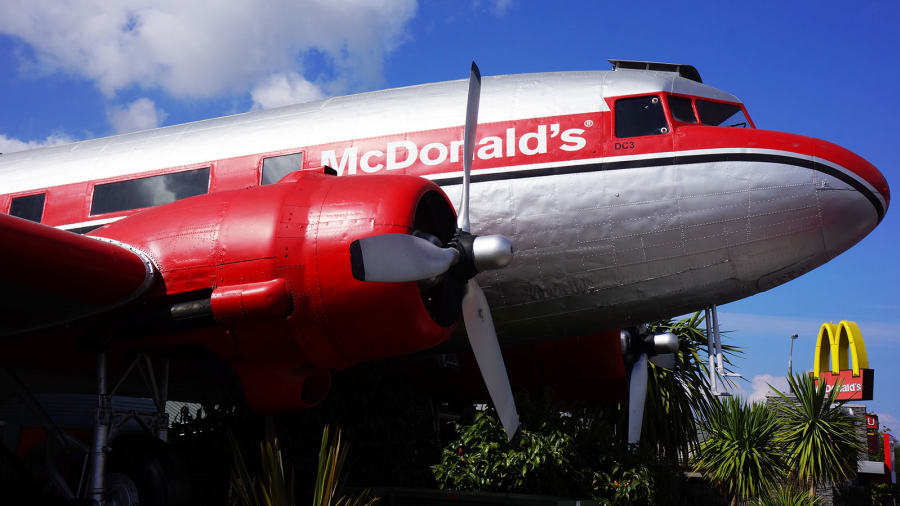 One of the coolest attractions in Taupō, New Zealand, is a McDonald's (yes, really) although we doubt visitors will come here looking for food.
It's a decommissioned Douglas DC-3, now painted silver with a red stripe and the famous McDonald's fountain, which is sure to catch your eye.
While the old South Pacific Airlines plane flew throughout the 60s, it found new life in the 90s when it was remodeled with room for about 20 diners.
As for the food ... Well, it's still a McDonald's.
Space Shuttle Cafe, New York
It's puzzling, but the quirky Space Shuttle Cafe is not a space shuttle. It's actually made from a selection of spare parts for a Douglas DC3, which means it's a lot more airplane than rocket.
However, good luck trying to get a hamburger from this "food truck": the Space Shuttle Café has gone through several hands over the years.
In fact, its current owner is apparently willing to prepare what you want, but if you are really interested in dining there, you can buy the dishes that are already ready.