Have you been dreaming about opening your own bar but you are not sure where to start? You have probably thought about its concept and name, but you may not be sure about some of the finer details, like how to get funds and permits. Execute a successful bar It can be lucrative and rewarding, provided you do careful research and follow the right steps. We describe the process of starting your own bar, from the initial concept to its grand opening, so you can fulfill your dream of becoming a bar owner.
How to open a bar
Opening a bar requires a little initial research and planning. You can make sure you are covering all the bases by following our bar opening checklist below.
Choose a bar and brand concept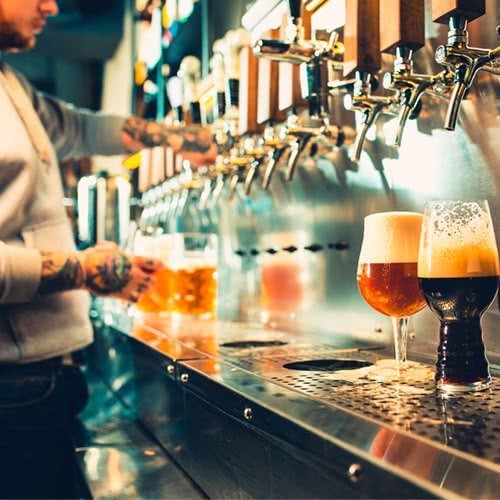 The fun part of starting your own bar is creating your concept and brand. His concept includes all the general ideas you have about what type of bar you want to open. Your brand is a little more defined and encompasses the identity and mission of your business. Every detail of your bar must support your brand, from its service style to its decoration and atmosphere. A good question is: how do you want people to feel when they walk into your bar?
Here are some examples of bar concepts for you to think about your own bar:
An unassuming neighborhood bar with comfy stalls and a vintage hits jukebox, where people can relax after work.
A barcade with classic pinball games serving just a few types of beer, where guests can relax and have fun on Friday nights.
A changing martini bar with neon lights and hypnotic music, where guests can feel part of an exclusive club.
A sophisticated wine bar with modern furniture and art on the walls, where guests can enjoy sips of wine paired with snacks.
The most important thing to keep in mind is that your concept and brand must be in line with the demographics of the chosen location. When you get to the stage of doing market research, you may need to adjust your brand to meet the needs of the neighborhood it serves.
Choose a name for your bar
Choose the name of your bar It may seem like the time when your dream is coming true, but how do you choose the right name? Make sure it's catchy, make sure it reflects your brand, and make sure it's unique. Remember that your name will be used on all your marketing and merchandise materials, including menus, staff uniforms, and advertisements. Stay away from names that are too long and complicated.
After choosing a name that perfectly represents your bar, it's time to consider trademark. This protects your name from being used by other companies, which can be useful if your location is in a high-density area. It is especially important if you plan to expand your business to multiple locations in the future.
Choose the type of business entity for your bar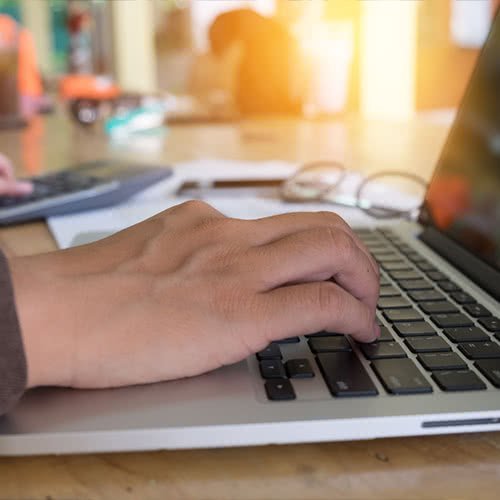 Each business owner has to decide what type of entity or business structure to establish. This affects your legal liability, your property rights, how your business is taxed, and your financing options. These are the common types of entities for small business owners:
Single owner- This is the most common type of structure for small businesses and does not require paperwork to set up. Once you start a for-profit business, it automatically runs as a sole proprietor. The downside of this entity is that, as the bar owner, you are responsible for any lawsuit against your company.
Camaraderie- A verbal agreement between two or more taxpayers is all it takes to start a partnership, which makes it very attractive. However, you are responsible for your partner's mistakes, so it is recommended that you go ahead and create a partnership agreement anyway. Always have a lawyer review your partnership agreement before signing.
Limited liability company- Also known as LLC, this type of business entity is very popular because of its liability protection. Because an LLC exists as its own separate legal entity, the business owner is not responsible for any lawsuit against the business. The downside to an LLC is that it requires the proper forms and a fee to be filed with the Secretary of State's office.
Write a bar business plan
This is the point where you need to sit down and get your business plan on paper. Having a comprehensive business plan will help you when you contact investors and apply for loans. It is also a great way to resolve any areas of uncertainty you may have about how your business will operate. A bar business plan should include the following:
Executive Summary
Company Description and Description
Analysis market
Commercial offers
Marketing and public relations strategies
Financial Projection
Secure financing for your bar
After making your financial projection, you will have a better idea of ​​the funds you will need to make your dream come true. Make a list of all costs initials needed for your bar to work. Then add the cost of daily operations, including the cost of alcohol, wages, utilities, and rent. From there, you can create a budget and forecast how much money you will need to keep your bar running for the next year.
Then determine how much money you have to spend on your costs initial and how much additional financing you will need Now that you have a final number, you can begin the process of apply for loans. The initial investment you make could be paid back in a few years if you run your bar successfully.
Find the perfect location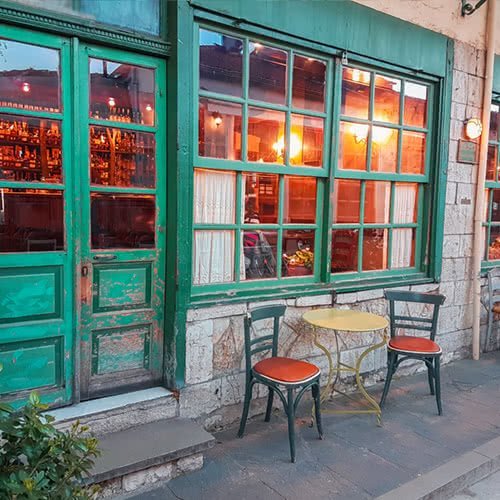 Perform a location analysis It is the best way to find the perfect location for your bar. There are many factors to consider, but these are some of the most important:
Target demographics- You should start by targeting a location with demographics that match your concept, or base your entire concept on the demographics of a predetermined location.
Health and zoning regulations- Zoning regulations can vary greatly between cities and counties. Be sure to familiarize yourself with the zoning laws for your location so you know what to expect.
Visibility and access- It is extremely important to choose a place that is visible to people who drive or walk. Accessible parking is always optimal.
Close competition- If an area is already saturated with bars, you can choose a different location or make sure your bar has a unique concept that stands out.
Get permits and licenses
Make sure you have the appropriate licenses It may be the most tedious step along the way, but it is vital to open your bar for business. It never hurts to enlist the help of a legal advisor to make sure you have all the bases covered. The number of permits you will need and the total cost of fees will vary by state. These are some of the most important licenses required:
Employee identification number- You will need an Employer Identification Number, or EIN, to apply for many of the permits below. This number identifies you as an employer and allows you to officially hire your staff. To obtain your EIN, visit the IRS website and complete your application online.
Liquor license- Without a liquor licenseYou cannot legally sell alcohol. The license not only allows you to sell alcoholic beverages, but also determines what type of alcohol you can sell and the hours and days that you can operate. The process to obtain one can be lengthy, so you should start this immediately by contacting your state's alcohol control agency.
Food Service License- If you plan to serve food in your bar, you will need a food service license. This ensures that your business complies with food safety laws and regulations. To obtain a food service license, apply online at your state government website.
Alcohol and Tobacco Tax and Trade Office- Known as TTB, this federal agency regulates companies that sell alcohol. Before opening for business, you will need to register with the TTB, which can be done on their website. The TTB also requires that you keep a log book that contains the date and amount of all alcohol received from your providers. This step is very important because if a federal official inspects you and fails to produce the log book, you could be fined up to $ 10,000.
Here are some examples of other permissions you may need to open your bar:
Signal permission
Music permit
Certificate of Occupation
Pool Table Permit
Container Placement Permit
Find a liquor supplier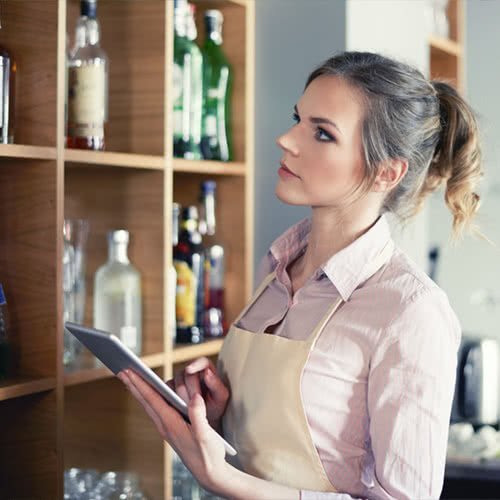 With most of the paperwork out of the way, it's time to make a wish list of the liquor, beer, or wine you want to store in your bar. You may already have a selection in mind or you could do some research to see what's popular in the area. The concept of your bar could weigh heavily on this decision, especially if you are going to specialize in one type of alcohol, such as craft beer or small-batch wines and spirits.
You will want to find an alcohol distributor that offers the brand and products that you have on your wish list. Many wholesalers have websites with portfolios that show all their products and Prices. Here are some things to keep in mind when choosing a dealer:
Brand selection
Minimum purchase requirements
Payment terms and discounts
Delivery dates
Availability of brand ambassadors or promotional materials.
Once you have stocked your bar with alcohol, you should start taking a liquor inventory so you can maintain the proper amounts. Taking a constant inventory of spirits will give you an idea of ​​how your bar is working, what its torque levels should be, and what products are being sold.
Make a bar layout
If you're designing your bar from scratch, your best bet is to take measurements of the entire space. You can write the design on paper or take advantage of the design software to create a virtual plan. Having the plan will help you choose accessories, equipment, stools and seats that fit your space.
Please note that the space must remain functional. Your staff must be able to move freely around any table or booth. The area behind your bar should have enough space for liquor displays, speed rails, and bottle coolers. You should also leave enough room for the maximum number of waiters on your busiest shifts.
When it comes to choosing your décor, make sure it's compatible with your brand and concept. Artwork, lighting fixtures, and furniture can be used to create an experience for your guests. See current design trends to propose ideas.
Buy your equipment and supplies
You will need to equip your bar with some basic equipment to serve drinks. It is important to consider the space and electrical requirements you will need for these items:
Bottle coolers- These rear bar coolers provide space for all the bottles and cans you will need to keep refrigerated. Ideally, the bottle cooler will be located under your bar so waiters can quickly access it.
Ice machines- It will take a lot of ice for drinks to flow into your bar. You will need a reliable ice machine to produce large volumes of ice throughout the shift.
Ice containers- Once your ice machine makes ice, you will need to store it in a convenient location for your waiters. Ice containers are placed under the bar under the bar so your staff can easily access the ice for cocktails and mixed drinks.
Glass washer- Having a glass washer under the bar is extremely convenient. Some models are designed to fit inside a sink under the bar and do not require electricity.
Bar Blender- You will need a reliable, commercial grade bar blender to prepare popular mixed drinks like daiquiris and margaritas. Look for a model with a cover to reduce noise when mixing.
Beer dispensers- Your bar is not complete without a beer dispenser. These units feature a refrigerated cabinet containing their beer kegs, while the beer is dispensed through a tap tower on top of the dispenser.
In addition to your bar equipment, you will also need to stock up on other the essentials of the bar. Make sure you have the right glassware to serve your drinks. Depending on your menu, you may need side dishes, beverage ingredients, and cocktail mixes. For the top of your bar, you'll need cocktail napkins, coasters, and shakers.
Hire the right staff
Different types of bars may have different staffing needs. For example, a large nightclub will require some additional employees that a small neighborhood bar won't need, such as bottle service staff or a house DJ. If you own a wine bar, you may want a sommelier on staff. Here are some of the key positions you'll need to get most bars up and running:
Bar manager
Bartenders
Barbacks
employees
Host hostess
ID / Security Checker
Many potential employees are excited to start a new company and enter the ground floor of a new bar. With such a high turnover rate, the best way to keep your stellar bartender staff is by defining your workplace culture from the start. In addition to interviewing and hiring new employees, be sure to create a thoughtful training program that outlines clear expectations.
A key part of bar ownership is ensuring that your staff is well capable to look for signs of visible intoxication. Your training program should emphasize these signs and provide guidance on how to deal with intoxicated clients. It is your responsibility to ensure that your guests are safe at all times, while enjoying drinks at your bar and when they leave your bar.
Advertise your bar
You have done your due diligence and are now ready to inform the community about your new bar. This is where the critical step of advertising and marketing your bar comes into play. Here are some tips you can use to inform your prospects about your business and build excitement about your opening day:
Create a Website- Creating a website for your bar is essential. Many customers will research your online business before visiting, so you must provide key information on your site. Your site must also be representative of your brand.
Use social networks- Another way to reach potential customers is by creating accounts on social media platforms like Facebook, Twitter and Instagram. You can share high photos quality of their exclusive cocktails and advertise promotions.
Create a Yelp account- Create a business profile on Yelp so you have more visibility online and customers can post comments for your bar. You can personally ask your guests to leave comments by making a request on your bar receipts.
Sign up for Google My Business- Google My Business is a free service that guarantees that your bar information will appear in Google searches and Google Maps. Be sure to provide as much information as possible, including your website, hours, photos, and ranges of Prices.
Use the front of your store- As you build your new bar, passersby will be curious about your new business. Be sure to use signs and signs on the sidewalks to provide information about your bar and the opening date.
Place an ad in the local newspaper.- Buy advertising space in the local newspaper to share information about your new bar. You could even include a coupon for half-price drinks.
Create a loyalty program- Sign up for a mobile app loyalty program and reward your guests for their continued business. If you specialize in craft beers, provide guests with a way to track and sort the beers they've enjoyed at your bar.
Promote a happy hour- Happy hours are a great way to attract customers through beverage specials to Prices reasonable. You can also offer free samples and free snacks.
Organize an event- There are a variety of events that you could organize in your bar to create some excitement. If you have a wine bar, consider hosting a wine tasting. If you own a faucet house, trivia nights can be very successful in attracting more customers. Don't forget the most important event of all, your grand opening!
Organize your opening smooth
A smooth opening It is a practice that allows bar staff to test their performance with a limited number of guests before the grand opening. The benefit of a smooth opening is that it gives you an idea of ​​what you are doing right and which areas of your service may need more attention. Your staff has the opportunity to practice without the pressure of a busy opening day. An easy way to organize a smooth opening is to invite friends and family of your employees to a preview event.
Now that you have familiarized yourself with all the steps necessary to open a bar, you can start making your dream come true. By planning every aspect of your bar operation ahead of time, you can start your business on the right foot.