How to start a catering business in 2020?
Catering companies are often an ideal and flexible alternative to open and operate a restaurant. Caterers give you the creative freedom to run a foodservice operation without standard hours or a rigid schedule. In addition, they often require less startup capital and financial risk than a restaurant full service. If you are considering starting a catering business, read on to learn more about this food service segment.
Before starting your catering business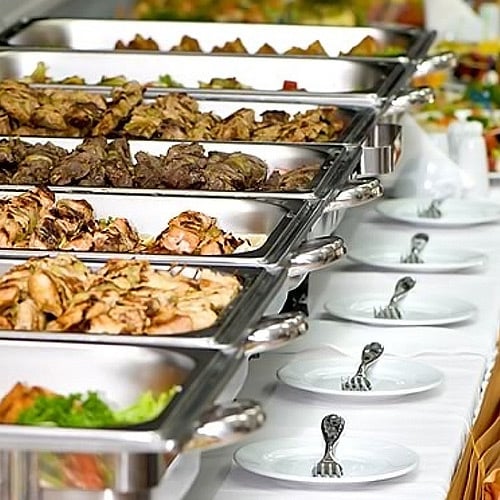 Before you start buying equipment or developing a business plan, it is important to understand what makes a catering business unique. On the positive side, operating a catering business requires much less risk and financial burden than opening a restaurant and at the same time offers creative freedom. Many caterers can easily rent space or equipment, relinquish staff if their operation is small, and reduce food waste when cooking by a known staff count.
Alternatively, attending an event often puts you and your food in a less controlled environment than an restaurant. When you have a restaurant, you are preparing food in the same kitchen every night and serving in the same dining room. With catering jobs, you are preparing food in a kitchen rented or on the spot. During the event, you and your food are at the mercy of the venue's space, its amenities, the weather, and the staff you can't work with often.
It is also important to consider what type of catering business you are interested in looking for:
Corporate events : conferences, cocktails, staff meetings.
social gatherings : weddings, galas, charity events, birthday celebrations.
Personal uses : Cook a meal at someone's home for a small meeting or date, or prepare meals ahead of time that customers can take home and reheat later
Once you have determined that a catering company is right for you, take the following steps to get your business off to a successful start.
1. Gain exposure and experience
Like any business venture, it takes a certain level of experience to successfully run a new business. Consider working for an established catering company before opening your business. While it is helpful to research what you will need and how to operate, it does not compare to practical experience and guidance gained through a working professional.
If working for a caterer isn't feasible, volunteer to plan small-scale events for people you may know. Host a party for friends and family or pack a church lunch for a small crowd. Trading on a smaller scale first allows you to find and fix potential problems and get honest feedback from an indulgent crowd.
2 Choose a concept
Creating a strong concept or theme can improve your catering business marketing. Try to focus your concept on something that interests you or, better yet, that you are passionate about. If you've always liked to prepare a great breakfast on the weekends, turn it into a themed breakfast concept that you can offer at any time of the day. Other concepts may include brunch meals, casual sandwiches, desserts, snacks, comfort foods, or any ideas that give direction to your business.
When choosing your theme, it is important to think about the demographic you will serve, how you plan to price your services, and whether you can access the equipment necessary to maintain your theme.
Create a menu
Create your menu before you start looking at workspaces and equipment. Determining what types of food you will cook means you can decide what equipment, appliances, and space you will need to successfully prepare your offerings.
While staying true to your theme and concept is important, you should offer a menu with versatility to accompany a wide range of tastes, preferences and dietary restrictions. Create a selection of offerings that are, for example, gluten-free, vegan, dairy-free, or low-carb. And if your menu items are especially spicy, be sure to offer some less spicy or non-spicy options as well.
Once you have established your menu, determine how you are going to price your items or event packages. It is important to have a sample menu prepared and determine prices before meeting your first leads.
Test your menu
Try to test your menu and plate concept in small settings and without pressure. Gather friends and family, or offer to cook for a small gathering or fundraiser in your community.
Be sure to solicit honest feedback from your guests. You can even provide everyone with a pen and paper to write their thoughts anonymously. Once you've successfully served your audience and received feedback, it's important to keep modifying your recipes. Practice making them over and over again while focusing on efficiency, taste, and presentation.
3. Find a suitable workspace
Many states have laws and regulations to prevent catering services from operating from the kitchen of your home. If you are adamant about doing it, chances are you will need to make massive modifications to your home and receive approval from local government authorities. Instead, most catering services begin by renting space in the kitchen or looking for a building to make yours.
If you are just starting out or operating at a low volume, your cheapest option would be rent a commercial kitchen space. This is ideal for those who work one or two days a week or only for a few hours at a time.
For high-volume operations or those looking to make this a full-time business, you'll want a place that you can access 24 hours a day, 7 days a week, with more storage and customizable equipment.
And if you want to offer tastings for potential customers or sell your products to the public, you'll need to rent a space with a separate store area from where you cook or bake.
Customizing your catering kitchen
For those looking to rent or buy their own kitchen, they will have the opportunity to personalize their space and build a kitchen that is conducive to their kitchen. Instead of keeping it generic, focus on which equipment will be most beneficial in preparing your menu items.
For example, if you are focusing on desserts, you will want to equip your kitchen with additional ovens. And if your specialty is southern comfort food, more fryers are a must.
No matter what kind of food you are preparing, the Catering kitchens must be well equipped with hot and cold maintenance areas. Since you are preparing food before your event, it is imperative that you quickly chill hot food or keep it to a safe holding temperature. Additionally, you will need proper equipment to keep your food at the proper temperature during transportation. In this link you can find the necessary equipment to start this business:
4. Evaluate liability issues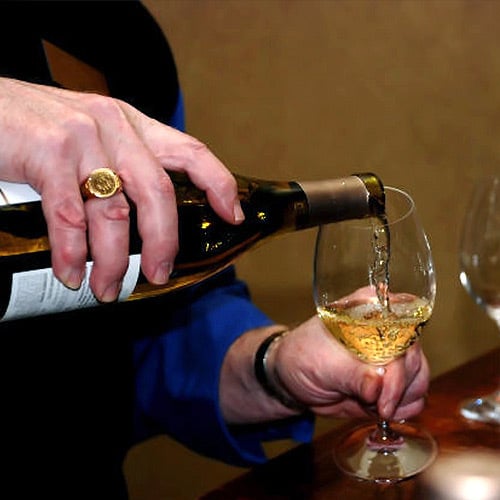 Before attending your first event, you should apply for the proper permits and make sure your kitchen and staff are aware of food safety standards and practices. If you are offering bar services, you should come up with a secure service plan to ensure that your staff provide responsible service.
Prevention of possible problems
A little planning can go a long way when it comes to unexpected food service emergencies. Think about common obstacles you might encounter with your catering business and work with staff to establish a response plan.
Possible problems may include:
Bad weather at an outdoor event
More guests to feed than I expected
Staff shortage
Without access to power
5. Choose your staff
Finding the right staff members to help prepare and serve your offerings can be a difficult task. When choosing staff and introducing them to your business, be sure to consider the following:
Decide if your operation is large enough to hire additional employees
Start with a temporary agency until you can grow your business
Create a dress code or provide uniforms
Offer adequate training in service protocols and food safety.
6. Make a marketing and advertising plan
Once you've laid the groundwork for your business, it's time to promote it. Start by figuring out who your target audience is and work your way up from there. This can be determined based on the type of catering operation you plan to run. For example, if you are interested in social gatherings, you can display your menu at bridal shows and contact event planners.
Other marketing strategies include:
Create a memorable logo that embodies your theme
Print your menu or pricing information to deliver to potential customers
Create a website and social media accounts to connect with clients
Build relationships with corporate event coordinators and venue owners
Offer tastings at local fairs or charity events.
If you are looking for the creative freedom of running your own business without the financial commitment of operating a restaurant, catering could be an attractive option. And with proper planning using the steps above, your business is off to a good start. No matter what type of catering you decide to do, be sure to create a delicious menu and a dynamic concept that future customers will flock to.