10 tips for saving energy in restaurants
Reduce the total energy consumption of your restaurant not only reduces your costs of public servicesIt is also better for the environment. Many food service professionals have been adopting energy conservation methods for the past decade and have dramatically reduced their use and energy costs. Here, we describe energy conservation tips that will reduce your use of water and electricity.
10 energy conservation methods
It can be easier than you think to reduce energy consumption in your kitchen with our energy saving methods! Here are our top 10 tips for conserving energy in your business.
1. Use energy efficient equipment
The commercial team contributes greatly to the energy consumption of your restaurantbut your team restaurant it does not have to consume resources. Many manufacturers offer equipment that uses a fraction of the energy of their other models, and switching to those designs could save your business thousands of dollars per year.
High Efficiency Fryers- Upgrading your fryer to an energy efficient model will not only save you money on utilities, it will also save you money on fryer oil. New models of high-efficiency fryers experience fewer burns, extending the life of your oil.
High-efficiency chainring machines- Using an Energy Star certified dish machine can save an average of $ 1,500 a year compared to a standard model.
Energy Star Rebates- Energy Star certified equipment not only uses much less energy than standard equipment, but may also qualify you for a refund. Incentives and discounts vary by location, so be sure to check the Energy Star website.
2. Perform equipment maintenance
If you don't keep your equipment clean or regularly repair it, you're probably working more than necessary. There are few simple preventive tasks You can do your own work to increase your energy savings and extend the life of your equipment.
Refrigerator Condenser Coils- The condenser coils in your refrigeration units become clogged with dust over time, which isolates the coils and prevents them from expelling heat. The result is that your unit has to work a lot harder to reach food safe temperatures. Keeping your coils clean provides a great boost to your unit's efficiency.
Water filters- Water filtration systems avoid calcification and mineral deposits in any equipment that uses water. By making sure to replace the water filters at the right time, you ensure that scale build-up does not obstruct the internal components of your equipment and affect the efficiency of the unit.
3. Reduces water consumption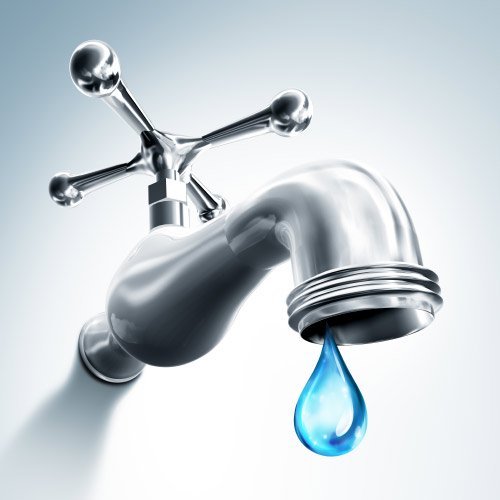 The restaurants require large amounts of water to maintain operations. Fortunately, there are a few simple ways to reduce the water consumption in your restaurant and reduce your water bill.
Use low flow spray valves- Replace your pre-rinse spray valves with newer models that have lower GPM (gallons per minute) ratings. These valves are easy to replace and use much less water than older spray valves.
Install low flow aerators- Your sinks do not need to have a high GPM flow rate. Consider using low-flow aerators that limit the amount of water that flows from the tap and lower the GPM to save you money.
Leaky faucet repair- Over time, drops from a single leaky faucet accumulate. Instead of wasting water and money, repair your faucets with new components. Many new faucet parts are designed so you can change them quickly and easily without calling a plumber.
4. Use energy efficient lighting
By changing incandescent bulbs with energy efficient lighting, you can dramatically reduce your lighting electricity costs. Not only will you save on your utility costs, but you will also help the environment by conserving energy and reducing greenhouse emissions.
Led bulbs- LED bulbs use less electricity and last up to 10 times longer than a standard incandescent bulb.
CFL bulbs- Not as energy efficient as LEDs, CFL bulbs are still 4 times more efficient than standard incandescent bulbs. They produce more light than LEDs, so they work well to illuminate large areas of your restaurant.
5. Reduce the use of heat
Find small ways to decrease heat use in your restaurant, such as using less hot water or preventing your employees from making changes to your thermostat's temperature settings.
Invest in a smart thermostat- Smart thermostats can be remotely programmed and can optimize energy use. Many are also tamper resistant to prevent unauthorized adjustments.
Lower the water temperatures in your dishwasher- Mandatory dishwashing temperatures in the food service industry are around 140 degrees Fahrenheit, according to the NRA. Check the requirements for your area, then optimize the water temperature so you don't use hotter water than necessary.
Unheated hand dryers -Energy efficient hand dryers that rely on forced air instead of heated air can use up to 80% less energy than a standard hand dryer.
6. Reduce the ambient temperature in your kitchen
When the ambient temperature in your kitchen is too high, your refrigeration equipment works very hard to keep food refrigerated. By keeping ambient heat to a minimum, you can ensure the most efficient operation of your range devices and coolers.
Use induction equipment- Induction cookers and induction equipment. Work without the use of a flame or burner. They transfer heat directly to your cookware while the surrounding air stays cool.
Kitchen exhaust hoods- Use condensation hoods on your dishwashers and steam equipment to help remove hot air from your kitchen.
Use LEDs - Be sure to use LED bulbs in your kitchen and prep areas because they don't emit as much heat as incandescent bulbs.
7. Turn off idle computer
Conserving energy can be as easy as turning off a light switch. This may sound simple, but countless restaurants They waste hundreds of dollars a month because they leave the equipment idle.
Use a start / stop time- Take time to observe when your equipment's drives are used the most and create a schedule to start and shutdown. During downtime, turn off the stove or fryer and start preheating again when business recovers.
Lighting timers- Use timers for your outdoor lighting, or even try solar powered outdoor lights that can be charged.
Smart controls- Investing in equipment with smart control technology allows you to start your devices remotely.
8. Make your kitchen design more efficient
The kitchen design It can directly affect the efficiency of your equipment. There are a couple of basic rules to keep in mind that will ensure your appliances are running at peak performance.
Space to breathe- Your refrigeration equipment needs space to breathe and expel hot air as part of the cooling process. Without the proper ventilation space around the unit, it uses more energy to stay cool.
Separate heating and cooling equipment - If you place your oven next to your ice machine, the ambient air will be hotter and the ice machine will not work efficiently.
9. Train staff to follow energy efficiency protocols
In addition to purchasing energy-saving equipment, reducing your costs falls on your shoulders and those of your staff members. To be successful with your new plan, it is crucial that your team understand your guidelines.
Outline of your protocol - Be sure to highlight your energy saving protocols in your employee handbook and all training sessions with new employees to get off on the right foot.
Subsequent reminders- Without a visual queue, it can be difficult to remember all the guidelines. Post reminders over your sink, next to your light switches, and anywhere else in your kitchen that will help your employees follow your protocols.
10. Contact your utility company
If you've followed all the steps above and still don't see any effect on your utility bills, try contacting your utility company directly. They can provide you with an assessment of how much energy you use, as well as how much it is costing you. Once you have that information, you can set realistic goals for your business and start implementing a serious energy conservation plan.
While some owners of restaurants They may see energy conservation as a hindrance or a nuisance, the benefits of being green include lower costs, a market for earth-loving customers, and a positive feeling of giving back to the environment.
There are many things about owning a business that you probably cannot controlsuch as the cost of your location, your water and electricity provider, or your utility costs. However, you can control their use of heat, lighting, and water to some extent. By using these tips, you'll begin to see measurable benefits of going green that will help your restaurant reduce waste and save money. Earth-conscious customers will appreciate your dedication to conserving energy, and the environment will too!