How do you become a great sommelier?
Although the word sommelier may inspire images of a medieval butler running through the dark, dank hallways of a torch-lit cellar to find the perfect wine bottle In fact, for his teacher, the established profession of the sommelier and the organizations that certify these professionals emerged in the last decades.
Although the Sommelier's history is long and rich, it was not until the mid-1900s, when wineries began bottling and labeling their vintages, that the restaurants They gained the ability to store more varied selections, necessitating expert wine experts. As consumers' palates stylize and the growing food culture expands, the need arises for more of these highly trained wine service experts.
Responsibilities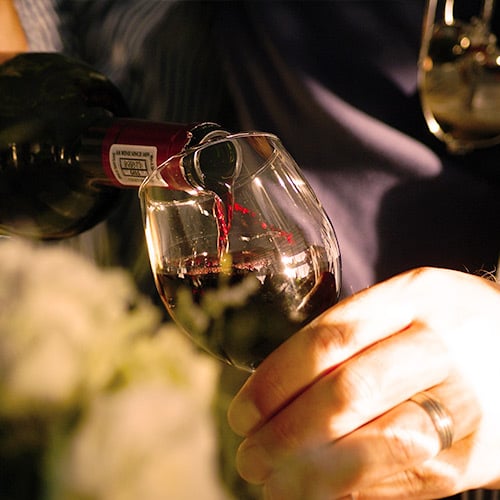 So what is a sommelier and what do they do? In short, a sommelier (or somm as they are often called) is a highly knowledgeable wine professional who is adept at all aspects of wine service and food and wine matching.
Today, the responsibilities of a sommelier are as varied as they are demanding. A good somm must not only demonstrate mastery of a wide spectrum of wines, but must be able to connect with a guest in a way that makes them feel comfortable and part of the experience. Other responsibilities include:
Wine storage in optimal conditions / temperature
Stock rotation in the correct order / secure Prices accurate
Present the wine list to guests highlighting featured wines / new additions
Suggest starter wines and emphasize wines that pair well with meals
Knowledge of spirits, high-end spirits, beers and pairings.
Order appropriate wines for restaurants (sometimes directly from the vineyard)
Educate frontline staff and chefs about wine, pairing, and proper service.
Knowledge of type appropriate of wine glasses to serve the product.
Become a sommelier
"To become a sommelier, you need a passion for beverage service, a hunger for knowledge, and a desire to share what you've learned," says Calvin Hines Jr., general manager of the restaurant Art and Soul in Washington, DC, Mr. Hines, with 16 years of experience in the restaurants, and after you have completed your introductory course and exam at the Master Sommeliers Court, you provide valuable information on what it takes to be a good sommelier, most importantly.
"It's more than opening bottles, stirring fermented grape juice in a glass, and tasting blind, "Hines says. "Develop and maintain menus, organizing the cellar, taking inventory and other not-so-glamorous things are done long before talking to guests".
So how do you become a great sommelier? In truth, anyone can be called a sommelier. After all, it is just a job title. Like the bartender, no certification is actually required to apply for or even become a great somm. However, according to Hines, "getting certified is more attractive to restaurants and hotels that are hiring. It also gives you a good structure to work with and shows that you not only have knowledge, but you know how to apply what you have learned. "
In the past, the only way to verify someone's wine knowledge was by observing their work, and in some cases, that works well. Today, however, there are numerous international organizations that offer sommelier training and certifications to educate and license experts in the field. Here is a list of some of the most reputable establishments:

Courses and certification levels offered : introductory sommelier course, deductive tasting method workshop, certified sommelier exam, advanced sommelier course and exam, master sommelier diploma exam
Availability location (s) : USA and Europe (exams are offered internationally)
Time to complete : 5 years of mandatory industry service are required to take the sommelier master exam, 3 years are recommended for the introductory course
---

Courses and certification levels offered : Hospitality / Beverage Specialist Certificate, CSW, CWE, CSS, CSE
Availability location (s) : USA
Time to complete : varies by certification
---

Courses and certification levels offered : Sommelier Society of America certified course, advanced tasting workshops, deductive tasting guide from SSA
Availability location (s) : New York City, USA
Time to complete : 21 weeks for the certified course
---

Courses and certification levels offered : Teacher Training Program, Wine Fundamentals, Intermediate Wine Certificate, Advanced Wine Certificate, ISGM
Availability location (s) : USA, China and Canada
Time to complete : it varies. 300 hours in total for the ISGM course.
---

Courses and certification levels offered : more than 10 awards and diplomas in wine, spirits and sake
Availability location (s) : 700 third-party teaching and examination centers in more than 70 countries
Time to complete : varies by course and provider
---

Courses and certification levels offered : Foundation, viticulture and winemaking, blind tasting, Viti3 (classes focused on the region) and sales, service and purchase
Availability location (s) : New York City, USA
Time to complete : varies by course
Cost vs. Benefits
Most wine sommeliers generally earn between $ 30,000 and $ 75,000 a year in salary. Compare that to the salary of a typical bartender who makes between $ 16,000 and $ 32,000 a year and you can see why getting this experience has its advantages. As with any profession, the upper end of the greed Financial depends on demand in any particular market.
A master sommelier with extensive knowledge and experience can earn more than $ 150,000 a year in highly competitive markets. As for those looking to enter the profession who need experience rather than competence, "it depends on where you are," Hines says. "If you're in New York or San Francisco, the competition is tough, but in places with a growing food culture, it's a little easier." Fortunately, for many aspiring sommeliers, growth markets are plentiful; all you need is education, patience, and passion to be successful.