Kitchen equipment that every restaurant needs
Restaurant kitchen equipment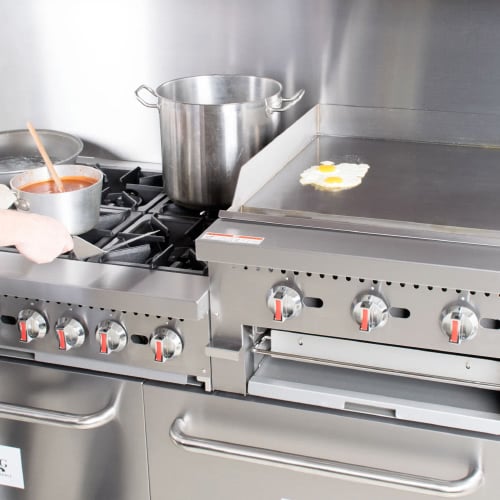 Kitchen equipment is the cornerstone of any commercial kitchen. When choosing the kitchen equipment for your restaurantBe sure to think about which equipment you will use most often. While smaller equipment may be less expensive, it may not meet your capacity needs if you use it regularly, which will cost your business more in the long run.
Here is our list of essential kitchen equipment for restaurants:
Also, with kitchen equipment, it is essential that you choose the right type of energy for your kitchen. Also, be aware that you may need additional gas hoses and other components to successfully install your kitchen equipment.
Check these kitchen appliances on your kitchen equipment list restaurant using the link below.
Refrigeration and Storage Equipment
Refrigeration and storage provide you with a place to store your equipment and ingredients. The most important factor to consider when choosing storage equipment is capacity and shape. You should choose equipment that can handle the amount of food your restaurant will need, as well as equipment that matches your kitchen design.
Refrigeration equipment
There are many different styles of refrigeration equipment, and the style you choose will depend on your restaurant type and your specific refrigeration needs. But, here are some examples that a standard restaurant could choose:
You can purchase this refrigeration equipment and everything else your new business needs by clicking the following link:
Storage equipment
In addition to refrigeration, all restaurants They will need ingredient storage equipment as well as small items and equipment. Here are some standard storage equipment you'll find in most restaurants:
Also, when equipping your new kitchen with refrigeration and storage equipment, consider what your menu and how much food you will have to store. This will give you a better idea of ​​how many refrigerators, freezers and shelves you will need.
You can purchase these storage products and more using the link below:
Food preparation equipment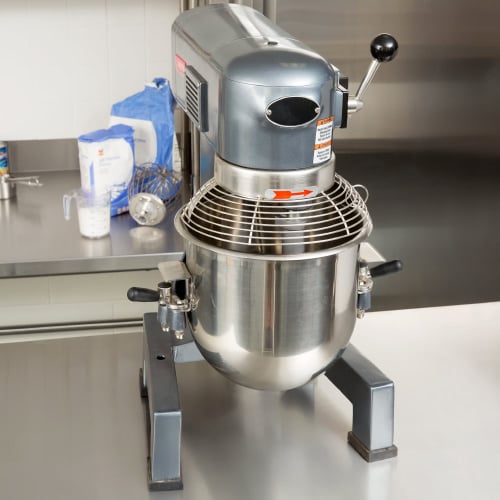 When it comes to food preparation equipment, different restaurants will have multiple items on their kitchen equipment list, depending on their recipes. Rather than listing all the potential items you could order, we limit our list of professional kitchen equipment to the essentials that most food service operations would need:
Find all these food preparation products and much more for your kitchen using the following link:
Smallwares
Smallwares are the tools that your employees will use in the kitchen to prepare and cook their dishes. When ordering small items for your new kitchen, be sure to buy the right amount, so your employees aren't fighting for the same item. Here is our list of the small items essential for your commercial kitchen:
You can buy all these products and everything you need by clicking on the following link:
Cleaning equipment
Cleaning is essential in the food service industry, so you must be sure that your new business has all the cleaning equipment and cleaning supplies you need. Different restaurants may require different cleaning supplies depending on the appliances and floors they have, but here is a list of essential cleaning supplies each operation will need:
You can buy all these products and more using the following link:
This article lists many of the equipment that most restaurants need carefully selected by our restaurant equipment experts, but there may be additional products that your business needs depending on their menu and style. In addition to the equipment, don't forget to stock up on markers, whiteboards and other office supplies, as well as spices, dry products and other food and beverages.