Ideas for the opening of a restaurant
A grand opening is an excellent marketing strategy to build anticipation in the local community before you open your new restaurant. This event will serve as your first opportunity to invite customers to your establishment, display their menu and start building the relationships necessary for repeat business. However, it can be difficult to find grand opening ideas to help your business stand out. Follow the tips and suggestions below to find out how to plan a grand opening and make the most of your establishment's big day.
Create a grand opening plan early
Before the inauguration of his restaurantYou'll want to make sure you have a proper opening plan for that day. Being prepared ahead of time allows you to focus, create unique launch party ideas, and enjoy the big day when it arrives.
Here are a few areas to focus on when you start planning your grand opening:
Choose a day for your event: When choosing a day, consider upcoming events in the area to avoid competing for customers. Create a timeline of the smooth opening events leading up to your big opening day.
Select a time frame:How long will you celebrate a grand opening? Decide if you want a crowd breakfast, lunch or dinner and for how many hours you are prepared to stay open.
Recruit volunteers or hire employees: Give yourself plenty of time to find and train employees for the grand opening. Or gather volunteers willing to help.
Select entertainment: Decide if you want to provide entertainment for the grand opening event and reserve talent in advance. This could include bands, DJs, comedians, children's clowns or a local celebrity or sports mascot.
Establish a budget:Create a budget early in the planning process to avoid overspending on a fancy affair. Most of the restaurants will allocate 20% of the first year's marketing budget for the event. Be sure to set aside funds for:

Grand opening and soft opening invitations

Opening announcement

Opening Party Supplies and Decorations

Opening gifts and awards

Decide on a style of service:Start working on your menu for the big day. Will it offer a full or limited menu, sample dishes, or altered service such as buffet style?
Arrange a smooth opening
Before the official opening of his restaurant,Organize a "soft opening" for a limited number of gueststo test the staff, flow and atmosphere of your establishment. This gives you and your staff the opportunity to resolve any issues before opening your doors to the public. You may even want to host multiple soft-opening events tailored to a specific group of people, such as:
Friends and family:This is a free event for trusted people who understand that they are participating in a test and have agreed not to share details publicly.
Vendors:This is a way to thank those who helped you put your restaurant and give them the opportunity to see the final product of their work.
Local business owners:People who work in the neighborhood around your restaurant They can become your best customers if they are given the opportunity to become familiar with and feel connected to your business.
Influencers:Host an event for your local influencers, including politicians, police chiefs, journalists, and bloggers to help spread word of mouth about your location just before the grand opening.
Use these events as an opportunity to get helpful comments from friendly faces before opening to the public. Submitting Google surveys or collecting feedback forms after each event is a great way to gain a variety of perspectives.
Allow enough time between the soft opening events and the grand opening to potentially alter your menu, service style, or setting. However, waiting too long can cause community excitement to fade and potential customers to forget or lose interest.
Offer opening promotions
It is important to offer your opening attendees something they want enough to come to your event. In its menu Grand opening, be sure to offer a sample of your signature dishes that best summarizes your restaurant's offerings, while staying on-brand to give guests a clear understanding of what to expect when they open.
When deciding how to encourage customers to attend your grand opening and have them return to your restaurant, ask yourself the following questions:
What opening specials will you offer customers? You can offer free samples of your special dishes or

What will you do to encourage repeat customers from customers who attend your grand opening? Considering offering loyalty cards, buy one get one and coupons for free products on the next visit

How will you ensure that you encourage your target market to come to your restaurant? Try increasing your internet presence and community advertising.
Participate in community events
Before its official opening, start developing the hype around your restaurant by getting involved in local events and going where your potential customers go. Give the public a taste of your culinary or confectionery creations by setting up a stall at local farmers markets or neighborhood events to establish your business as part of the community.
Deliver samples and inform customers of your next grand opening. This is a great opportunity to spend menuThey will invite you to your opening events and excite customers for other menu items. Giving them a taste of your signature dishes will entice them to try more when you post the full menu on opening day.
Partner with a local charity
When you try to spread your business through local events,consider partnering with a known charity. By providing charitable donations, you will not only help brand your restaurant, but also demonstrate that you are passionate about a cause that may be close to the hearts of your customers.
Offer to donate part or all of the proceeds from a soft opening event or grand opening day to the charity. It gives your event a personal touch and benefits those in need. Customers will love to see a business get involved for a cause.
Spread the word with the opening announcement
There are several smart ways to promote the grand opening of your business. From social media to print flyers, here are some marketing tips from restaurants that you can use to reach your target customers when you announce your restaurant opening event.
1. Use social networks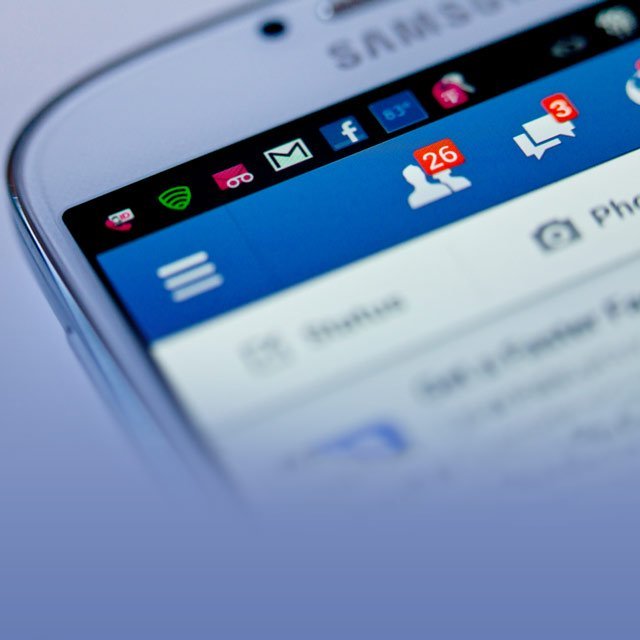 Social media is an inexpensive way to quickly spread the news about your event. Incorporate the following tips into your social media strategy to create interest before your grand opening:
Offer offers and contests exclusively for followers.

Offer free benefits to fans before your grand opening

Incorporate hashtags into your posts so users can easily find you

Team up with forums or groups from across the community

Create Facebook events for potential customers to confirm their attendance online

Post photos of your new space, menu items, and employees to increase excitement

Post regularly to keep your audience interested and engaging with your page
2. Deliver brochures
Depending on your target market, creating print invitations, flyers, and postcards may be a more effective approach. Flyers can be delivered at community events and posted at neighborhood libraries, visitor centers, or posted on community boards in local cafes. Another option is to include your opening flyer in the local newspaper.
Offer a discount or free benefits like a complimentary drink or dessert with a meal on your flyers to encourage customers to visit the restaurant. Attracting customers to your grand opening with a free cake or snack can lead to repeat business once your restaurant officially opens.
This is what should be included in your flyers and postcards:
The name and the logo of your company.

Any discount or coupons for free items

Personalized message to invite customers

Date and place

Images of the restaurant or its special dishes.

Social media links

Telephone number, especially if reservations are recommended
3. Put opening signs around your restaurant
Sidewalk signs And banners are a great way to inform passers-by of the grand opening. Keep a grand opening sign outside your location space before the event to announce the date and offers that will be available to customers. After opening, wooden signs and letter boards can still be used to announce offers and new menuor seasonal items.
4. Create a Google My Business listing
Increase your Internet presence by creating a Google My Business profile. By using a Gmail account and a photo of your location, you can put together a free list of your restaurant that will appear on the search page when someone searches for the name of your establishment.
This list will show potential customers where to locate you, their business hours, your restaurant's phone number, and any photos you want to add. You can even announce your grand opening by adding an event post to your Google My Business list, which can help attract customers for your big day.
5. Contact local media
Contact local newspapers and television stations to see if they would be interested in covering your grand opening. Free advertising could attract a crowd of customers who may not have heard of your event.
When inviting local media to visit your restaurant, prepare a media kit that includes your restaurant menu, business hours, business card, and any additional information that may be important to them. If you can, designate a staff person to act as the face of your business and handle all professional communications and public relations matters.
The success of your grand opening can make a name for your restaurant early and continue to build its reputation in the community. His unique grand opening ideas will help reach new customers who will spread the news to their friends and create repeat business. Showing loyalty to your guests and customers from the beginning can benefit your business for years to come.