The 7 best accompaniments for cheese.
In the kitchenAs in life itself, there are friendships and enmities. There is foods that they are a couple for life, like salt and pepper; there are also old friends, like bread and butter; Passing pairs, such as caramelized onion and Modena vinegar; and even well-matched trios, such as cod, olive oil, and garlic. Also irreconcilable enemies, who cannot be seen, like water and oil. The cheese, of a very peculiar character, has some enemy, and quite a few friends.
We can take a single type, or several in the form of table, we can serve it already cut, or present with a knife or shovel - according to need - and that each one takes portions. It is delicious alone ... but, the cheese also calls for a good accompaniment, sweet or salty. If you want to get the most out of cheese, find the ideal partner.
Of course, each type of cheese will combine with one or other foods, and will pair with one or another drink ... but these 7 accompaniments ... combine well, almost with any cheese:
1. grapes
The saying goes. "Grapes and cheese, they taste like a kiss." The truth is that grapes, whatever they are, contrast and enhance the flavor of any cheese. Dried grapes or raisins will go very well with highly cured cheeses ... just like with other dried fruits, such as dried apricots, or dates.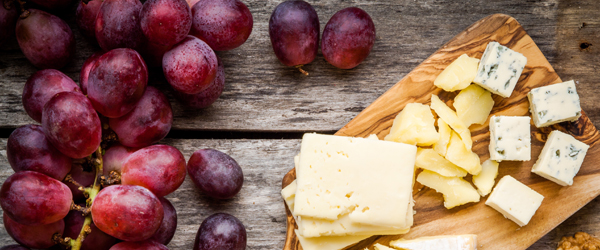 2. Nuts
Walnuts are probably the nuts that best accompany cheese ... but you can also choose hazelnuts, almonds, pistachios or pine nuts. For fresh or not very cured cheeses, natural fruits, and for cured cheeses, lightly toasted and slightly salty nuts are better. Ideally… toast the dried fruit yourself in a frying pan with a few drops of olive oil. Delicious!.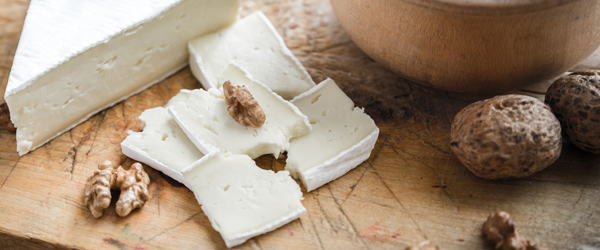 3 Quince
The quince jelly, with its delicate flavor, forms an exquisite pair with the cheese. Again, it will be a fantastic dessert combined with creamy cheeses and fresh cheeses, but you can also prepare wonderful snacks if you take it with cured cheeses.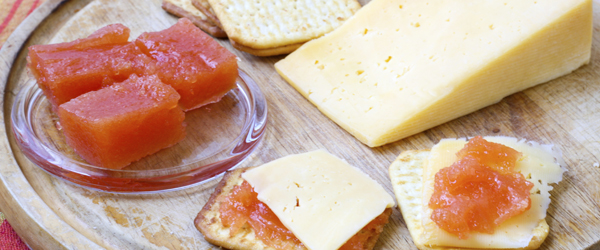 4. Honey
It is most common to combine fresh cheeses with honey ... it is a dessert delicious, nutritious and healthy. But be careful, honey is an excellent companion to blue cheeses, which enhance its flavor and complement perfectly.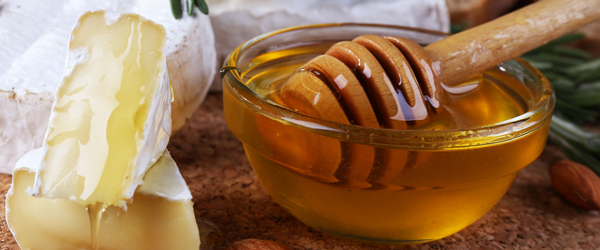 5. Figs
We refer to fresh figs ... an intense, sweet and tasty fruit that is the ideal match for both young blue cheeses and goat cheeses. Of course, figs ... well ripe.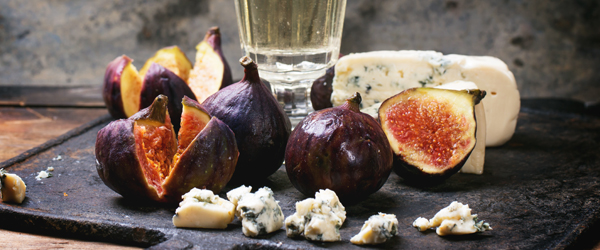 6. Jam
Almost any cheese can be accompanied with a little jam ... but especially cured and semi-cured cheeses. It can be a more or less traditional fruit jam, such as apricot ... although you will get a very surprising result if you bet on jams or preserves of other types of food, such as onion, piquillo peppers, tomato, pumpkin, carrot ... .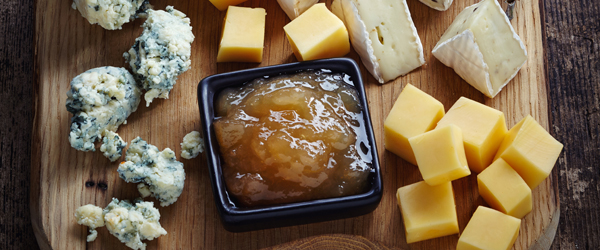 7. Vino
It is a very popular saying among winemakers, that if they have a not very good harvest, or your wine is not outstanding ... you should offer it with cheese. Because it will always go through a good wine. In fact, this is where the expression comes from ... don't give it to them with cheese! Although each type of cheese has its ideal pairing ... in general, wine and cheese are always good companions.