Ghost or virtual restaurant?
Un restaurant ghost, also known as restaurant virtual or kitchen Cloud is a food service establishment that only offers takeout food. These restaurants "Ghostly" have no showcase, so customers cannot come to collect their own food. The restaurants Phantom deliver food directly to their customers, often through the use of third-party delivery services.
In general, restaurants virtual they work just like the restaurants traditional, since customers' food is prepared once ordered. As a result, many establishments offer many customization options for their menu items. Adapt to a format restaurant Ghost can help your company overcome the difficult times caused by the coronavirus pandemic.
Should I open a ghost restaurant?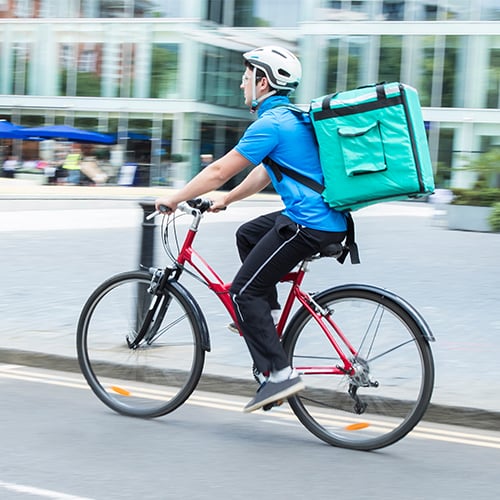 Use the following questions to decide whether a business model of restaurant ghost is right for you:
1. Do you have access to a community?
Your location can help you decide if a restaurant ghost is the way to go. A food service model of kitchen Virtual is especially good for high rental areas. Rather than waiting to find a prime location to attract foot traffic, restaurateurs can set up their virtual restaurant in any neighborhood they like, as long as their delivery service is easily accessible to customers.
2. Do you need a space to eat?
Many popular fast food establishments in cities are bound by the seating and waiting space requirement, even though a large percentage of their customers are not dining. Therefore, offering only deliveries helps restaurants to avoid the problem of underutilized space.
Advantages of ghost restaurants
Here are some benefits that ghost restaurants offer that traditional restaurants cannot:
Concept flexibility- Being app or web based means you can change your menu whenever you want, without having to worry about updating signage or print materials.
Adjustable menu: If an ingredient becomes too expensive or no longer accessible in your area, you can easily change your menu items to suit what's available to you.
Smallest financial investment: Think of all the expensive items that don't apply to virtual restaurants: decor, signage, dishes, and additional staff members to serve as servers or hosts.
Experimentation opportunity: Ghost restaurants are the perfect opportunity to experiment with new concepts, as you can easily throw away ideas that don't work.
Setting up a ghost restaurant kitchen
In cloud restaurants, set up your kitchen It will be your top priority and where you will allocate most of your funds. Because you don't have to allow square feet for a dining area, you have much more room to customize the space from his kitchen. Depending on your budget, you may choose some equipment kitchen Specialized for those who probably never had room in a traditional restaurant.
Using a kitchen for various concepts
You can have multiple ghost restaurants and operate them from the same kitchen. Especially if your menus have an overlay of ingredients, you can prepare food for two separate concepts in one efficient space.
Rent a kitchen
If owning or leasing a customizable space is not in your budget, you can work in a commissary kitchen. A commissary kitchen is a full kitchen space that is available to rent. Although some stewards are shared, it is generally best for ghost restaurateurs to rent private stewards. While other users of the commissary, such as catering services and food truck operators, need the kitchen space for prep time, you will need it for the same hours that a traditional restaurant kitchen would need. As a result, creating a schedule with other users could be challenging.
How to attract the customer to your ghost restaurant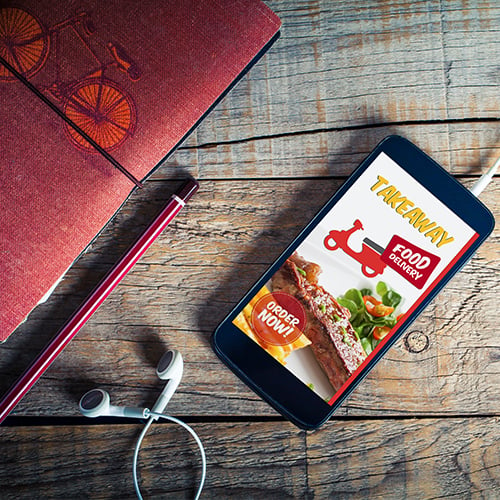 Since a ghost restaurant cannot rely on foot traffic for customers, it is important for these companies to have tech savvy marketing approaches. That said, flexibility and near-instant satisfaction are two qualities that make ghost restaurants ideal for younger customers. For that reason, it is important that your virtual restaurant has a strong online presence.
1. Partner with food delivery apps
Many phantom restorers choose to partner with take-away applications to attract customers. By becoming a featured restaurant in one of these apps, you can gain exposure to customers who immediately intend to order. As an added benefit, these apps take care of picking up your customers' food when it's ready, and delivering it to you as well. With these applications, all you have to worry about is preparing orders for delivery.
2. Create an attractive and easy to use website
If there are no food ordering apps available in your area, or if you prefer to handle these processes, internally, make sure your restaurant has a quality website that is equipped with a functional online order form.
Create social media accounts to help leads to discover your restaurant's website. Post frequently and encourage your customers to tag it if they share posts about your food. When they do, it interacts with them. Without this online presence, your faceless restaurant could suffer being out of sight and out of mind.
If you want to try an experimental restaurant concept and are not sure about investing in a store, opening a ghost restaurant might be the best option for you. These cloud kitchens are becoming increasingly popular in metropolitan areas, serving young and busy customers who like personalization and instant gratification. You may currently have a restaurant space but you have limited options during the coronavirus outbreak. By treating your kitchen space like a ghost restaurant, you will help increase sales and keep your business running during these difficult times.