Food Photography Tips
Whether you're looking improve the Instagram of your food business or you are updating your website restaurant, know how to take food photos of quality can help your business evolve. Attractive and unique photos can not only attract potential customers and attract repeat customers, but can also enhance your brand and make an impression. Learn how to improve your food photography skills with our tips below.
7 expert tips to improve your food photography techniques
We asked the mother-daughter duo of the Crowded Kitchen blog, Beth and Lexi Sinclair, to share with us their expert food photography tips. Below are 7 food photography tips and tricks, so you can take high-quality food photos for your business.
About Crowded Kitchen
Lexi and Beth are dedicated to unifying people with dietary differences to continue enjoying meals together. Her blog is full of delicious recipes that cater to different diets, and her website and Instagram have tons of engaging photos of her culinary creations. Having earned over 70k Instagram followers in its first 3 years, Crowded Kitchen has managed to capture eye-catching and delicious images by developing its food photography techniques.
1. lighting
Crowded Kitchen emphasizes that food photography lighting should help your food retain its natural tones, creating a realistic, high-quality food photo.
"We shot all of our photos in natural light next to a large window that doesn't get a lot of direct sunlight, so we avoid harsh shadows that can mask the dish too much," says Lexi.

Avoid fluorescent lighting and other interior lighting, as this tends to change colors and tones.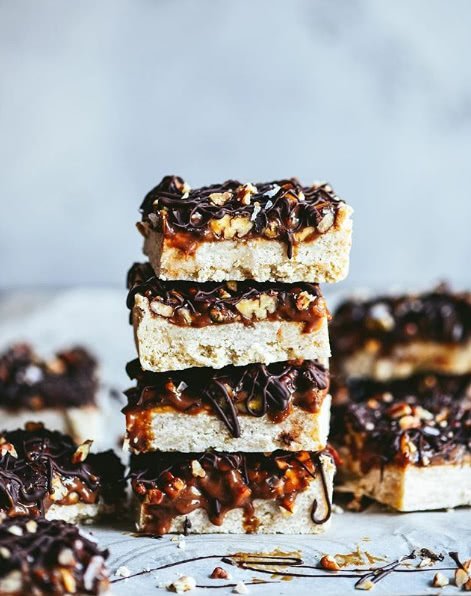 2. angles
Testing different angles is important to capture the attractive and distinctive components of different types of food.
The angle you choose should accentuate the unique elements of the type of food you are photographing. Pay attention to how the texture, color and composition of food appear at different angles.

For example, a plate of food might be better shot above, by Crowded Kitchen. Because the arrangement is flat, this allows the viewer to see the variety of foods on the plate.

Higher dishes, like a hamburger or a stack of pancakes, are best viewed at a 45-degree angle or straight, Lexi advises. In this way, you can see the layers, making it look more attractive and abundant.
3 Action
"It definitely depends on the dish, but the most delicious food photos generally involve some action and life; in other words, a photo that makes you feel like you can reach out and take whatever is in the photo, "says Lexi.
To produce a dynamic photo, Crowded Kitchen tries to create a scene or incorporate movement.

For example, Lexi notes that "when you have waffles and pancakes, the best shots are always action shots of pouring maple syrup or even sprinkling powdered sugar."

Other ideas for action shots include the following: a hand spraying a garnish, the liquid being poured into a bowl, cup, or plate, a hand holding a tablespoon of sauce about to be placed, or hands holding items to eat with your fingers.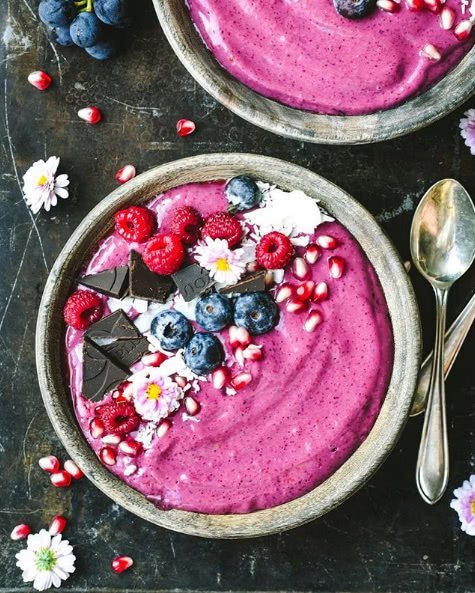 4. Edition
"The difference in the quality of the edit is crazy, and it's really what makes your photos stand out in a social media feedCrowded Kitchen comments.
To enhance your photos, Crowded Kitchen recommends learning how to use Lightroom, Photoshop, or another similar editing platform.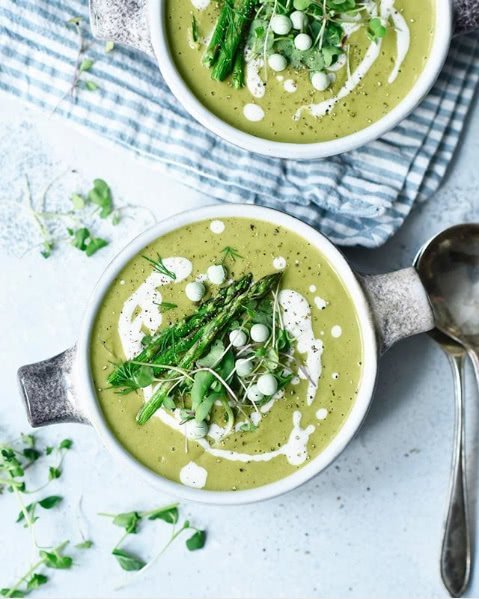 5. Staging
Your settings food photography It shouldn't be overwhelming and instead should complement the food. "Style is important, but it's also important not to over-design," advises Lexi.
Trying out different accessories and backgrounds is a good way to see what you like best, recommends Crowded Kitchen.

When they started, they used different surfaces around the house (eg, tables, countertops), collected tile and wood samples at a local hardware store, and found accessories at flea markets and antique shops.

To create a presentation and surround your food, try including a unique garnish, ingredients, flowers, tablecloths, tableware and silverware, or colored items that accentuate the meal.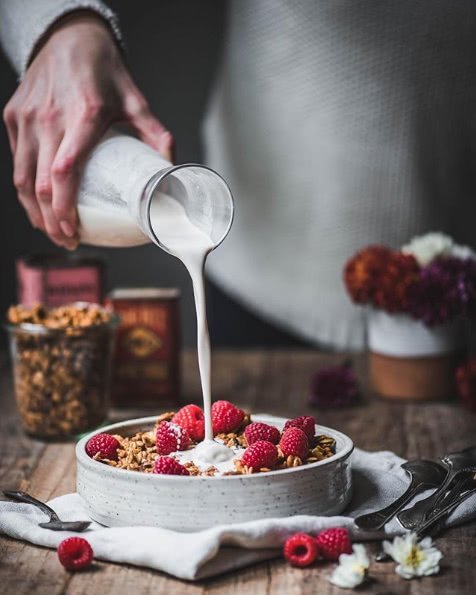 6. Brand
Your social media content is an opportunity to create an impression of your brand without even stepping on your restaurant. If you do not have a physical location and are a restaurant ghost or a food blog, like Crowded Kitchen, this makes your content even more important. For this reason, it is important maintain a consistent appearance that is indicative of your brand on their Instagram, website, Facebook and other platforms.
Over time, your food photos become part of your brand's history.

Adhering to your brand for all your photographic elements, especially the staging, helps create consistency and authenticity.

Crowded Kitchen incorporates their personality into their photos: "We tried to make our photos look natural and a bit messy to reflect who we really are as cooks!"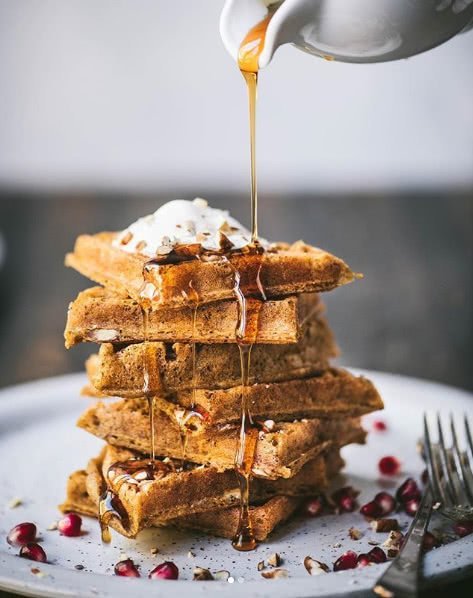 7. inspiration
"We highly recommend studying some of your favorite food photographers and taking the time to examine each element of your favorite food photos: lighting, design, cropping, editing, placement, and more. Doing this can help you learn what kind of style you are looking to achieve in your own photos, "recommends Lexi.
Investing time and energy in your food photography skills is one way to Improve your restaurant's marketing strategy. With such a vast amount of food, backgrounds, and diverse photographic elements to play with, your creativity can flourish by attracting new customers and attracting repeat customers.